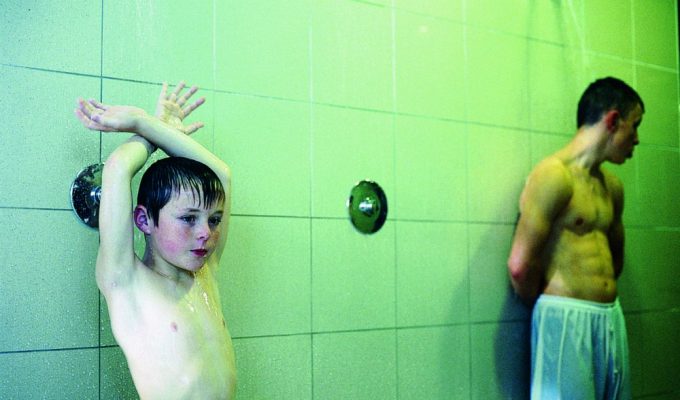 Underground Cinema (2011)
POP-UP CINEMA at The Basement, 24 Kensington Street
'Underground Cinema' has been used to describe film-makers' exploration of the political, transgressive and poetic possibilities of the moving image. More recently a grass roots movement of clandestine cinema has been wrestling the movie-going experience back from the multiplex. With Brighton Festival, CINECITY created an underground cinema – literally – in The Basement, a pop-up picturehouse for the weekend.
Previews and special events included: SPIKE & MIKE'S SICK AND TWISTED FESTIVAL OF ANIMATION, PROFESSOR HEARD'S EROTIC MAGIC LANTERN SHOW, CIVIC LIFE Dir: Christine Molloy & Joe Lawlor, HONEY Dir: Semih Kaplanoglu, WHEN CHINA MET AFRICA Dir: Marc & Nick Francis.
Image: Leisure Centre (2005) from Civic Life series Dir: Christine Molloy & Joe Lawlor.