CINECITY 19th Brighton Film Festival 5-14 Nov 2021
ADVENTURES IN WORLD CINEMA
CINECITY presents the 19th edition of the festival this November with the very
best in world cinema and a diverse programme of premieres and previews,
treasures from the archive, artists' moving image, talks and special events. The
festival gives audiences first sight of highly anticipated titles ahead of UK
release and showcases many others brought to Brighton from around the
world for one-off screenings.
The full programme launches and tickets go on sale on Fri 15 Oct.
CINECITY is the region's biggest celebration of cinema and is presented in
partnership with the University of Brighton. Main cinema venues are Duke of
York's Picturehouse and Depot, Lewes but screenings and events take place at
venues across the city including Attenborough Centre for the Creative Arts,
Fabrica and Duke's at Komedia.

Duke of York's
/ Fri 05 Nov
/ 8:45pm
Ali & Ava
Nurturing and loving teaching assistant Ava (Claire Rushbrook) and fun and warm property manager Ali (Adeel Akhtar) meet and begin an unlikely romance. She is... read more
Duke of York's
/ Sun 14 Nov
/ 8:30pm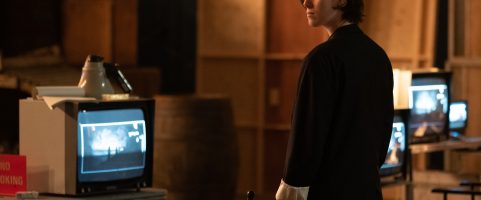 The Souvenir Part II
In the first chapter of The Souvenir we saw Julie, a film student based on Hogg's own early life, fall in love and start a... read more