Audience
Award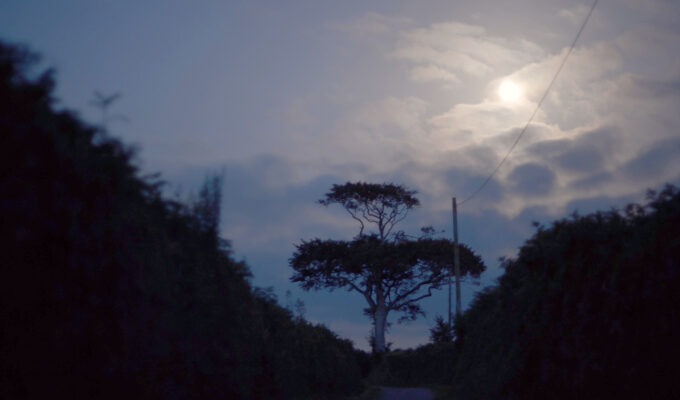 HAVE YOUR SAY!
Each year, CINECITY gives out an award to the audience's favourite film of the festival.
At all eligible screenings, CINECITY volunteers will be handing out audience award slips, which are marked with stars 1-5. Rate the film you've just seen by tearing along the appropriate dotted line. Hand the slip back to the volunteer at the end of the film and we will announce the winner after the festival is over.
Previous
winners
WHERE IS HEAVEN (dir: Gerard Bryan and David Rafique) – 2023
A poignant documentary from a 10 year-long mission to capture not only the beauty of living off-grid but the spirit of the diverse characters who inhabit these often harsh environments.
THE NETTLE DRESS (dir: Dylan Howitt) – 2022
Textile artist Allan Brown spends seven years making a dress by hand from foraged stinging nettles, all picked on the South Downs. A modern-day fairytale and hymn to the healing power of nature and slow craft.
MAISIE (dir: Lee Cooper) – 2021
A brilliant directorial debut following Mr. David Raven, Britain's Oldest drag Artiste who after 50 years in the business is still performing as 'Maisie Trollette' with his 85th birthday and a grand performance in his hometown of Brighton approaching.
PORTRAIT OF A LADY ON FIRE (dir: Céline Sciamma) – 2019
In late 18th century France, art, romance and eroticism collide in a distinctive turn for Sciamma, renowned for social-realist, coming-of-age tales like Girlhood (CINECITY 2014) and Water Lilies (CINECITY 2007). 
CAPERNAUM (dir: Nadine Labaki) – 2018
Winner of the 2018 Cannes Jury Prize, Capernaum follows a streetwise 12-year-old Lebanese boy who attempts to sue his own parents. From the director of Caramel (CINECITY 2007).
LOVE, CECIL (dir: Lisa Immordino Vreeland) – 2017
As stylish and acerbic as its subject, Lisa Immordino Vreeland (granddaughter-in-law of the iconic Vogue editor Diana Vreeland) chronicles the career of English photographer and stylist Cecil Beaton.
LIFE ANIMATED (dir: Roger Ross Williams) – 2016
Through a love of Disney films, a young man develops reading, writing and communication skills in this documentary which charmed our audiences back in 2016.
SON OF SAUL (dir: László Nemes) – 2015
Beautifully photographed, this astonishing debut film follows a Jewish worker at the Auschwitz concentration camp as he tries to find a rabbi to give a child a proper burial.
WILD TALES (dir: Damián Szifron) – 2014
An anthology of six short films all written and directed by Damián Szifron, from an arrogant loan shark getting his comeuppance to one of the most disastrous wedding parties ever committed to film.
THE ROCKET (dir: Kim Mordaunt) – 2013
After his Laotian village is levelled to make way for a dam, a 10-year-old boy leads his family and two new friends on a perilous journey to find a new home, then enters a rocket festival to prove he's not bad luck.
THE HUNT (dir: Craig Zobel) – 2012
Mads Mikkelson stars as a kindergarten teacher, whose world collapses around him after one of his students, who has a crush on him, implies that he committed a lewd act in front of her.
THE ARTIST (dir: Michel Hazanavicius) – 2011
During the 1920s, matinee idol George Valentin finds himself falling for ingenue Peppy Miller. Much to everyone's surprise, this black and white silent film went on to win Best Picture at the 2012 Academy Awards.
OF GODS AND MEN (dir: Xavier Beauvois) – 2010
Winner of the Cannes Grand Prix, Of Gods and Men is based on the true story of an order of Trappist monks living among the Muslim population in a quiet corner of Algeria when civil war breaks out in the 1990s.
PONYO (dir: Hayao Miyazaki) – 2009
During a forbidden excursion to see the surface world, a goldfish princess encounters a human boy named Sosuke, who gives her the name Ponyo, in one of Studio Ghibli's most beloved films.
MILK (dir: Gus Van Sant) – 2008
Sean Penn stars in Gus Van Sant's biopic of San Francisco's gay rights activist and politician, Harvey Milk, who was assassinated in 1978.