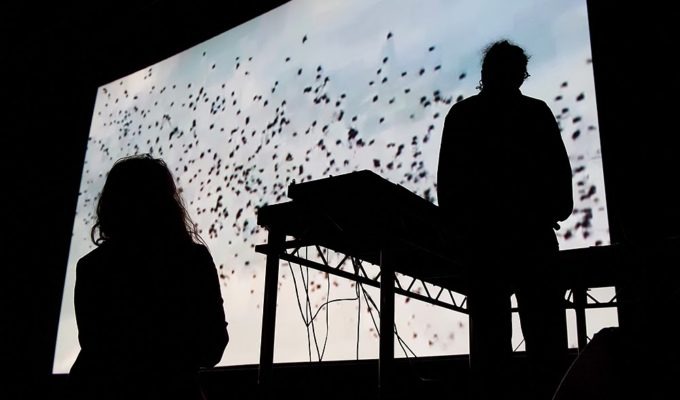 The Unfilmables – Wrangler and Francesca & Mica Levi (2017)
Sun 14 May 2017, Duke of York's 
Wrangler (featuring Stephen Mallinder, ex-Cabaret Voltaire, Benge and Phil Winter from Tunng) and Francesca and Mica Levi, calibrated film, music and imagination to bring lost film concepts to life in two live audio-visual performances.
The new 'films' The Tourist (Wrangler) and The Colour of Chips (Francesca and Mica Levi were presented as two new live performances.
Commissioned by Live Cinema UK in partnership with CINECITY and HOME Manchester.
(See also Cinematext: Not Showing at this Cinema)