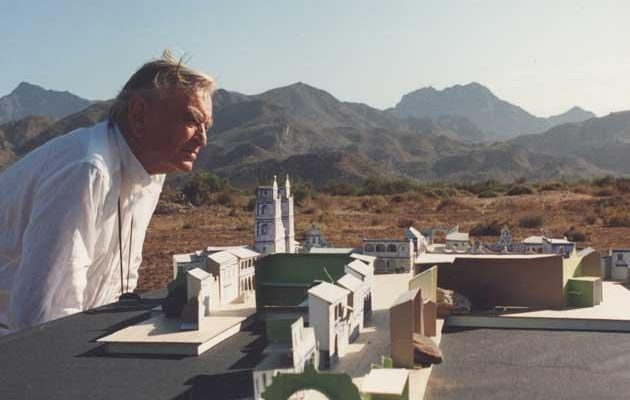 NOT Showing At This Cinema (2015)
Looking beyond the British film industry's cycle of boom and bust, it is possible to imagine an alternative history; an unrealised or unfinished British Cinema, viewable only in the mind's eye.
In 2015, 10,000 copies of NOT Showing at this Cinema were distributed front of house at cinemas across the UK. View a PDF of the programme here.
The fictive film programme presents 50 'never-mades', 'films' that were left incomplete, rejected, not-yet-made or never-will-be. Titles that have fallen prey to the vagaries of time, money, ego and fate or left to rot in development hell. Whether a director's dream project, a lost masterpiece or a folly, all share the enigmatic quality of being frozen in a state of suspended imagination.
Heard melodies are sweet but those unheard are sweeter still – Ode On A Grecian Urn, John Keats
British cinema has produced an intriguing collection of these phantom films with several notable and high-profile examples – Harold Pinter's Proust screenplay for Joseph Losey, David Lean's Nostromo or Joe Orton's Up Against It for The Beatles which their management feared would destroy their image forever. Michael Powell's lost films range from his surrealist The Tempest to a musical about Richard Strauss, Derek Jarman's from Akenaten to The Space Gospel, Alfred Hitchcock's Kaleidoscope to The Short Night.
Many never-mades are based on cult or best-selling novels, constantly optioned but failing to make it to the big screen – less than 5% of all books optioned within the UK ever get to be filmed; DM Thomas's controversial The White Hotel has had more near misses than most since its 1982 paperback version announced 'soon to be a Major Motion picture' and Sebastian Faulks' Birdsong still awaits a big screen adaptation.
See also Live Cinema and Soundtracks: The Unfilmables in 2017 featuring Wrangler and Francesca and Mica Levi.