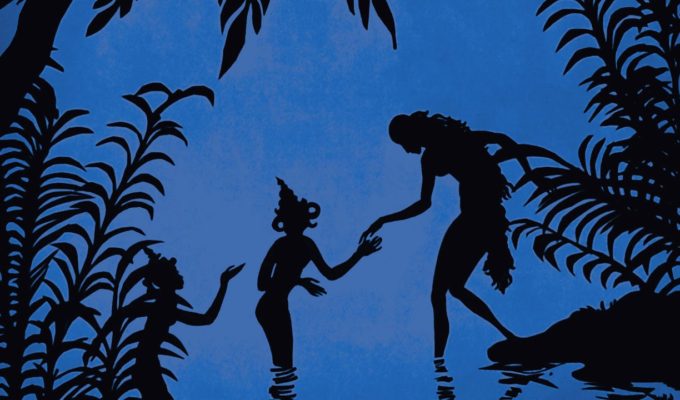 The Adventures of Prince Achmed + Live Score by Geoff Smith (2008)
Dir: Lott Reiniger. Germany 1926. 65 mins.
The Adventures of Prince Achmed with a live soundtrack by Geoff Smith took place as part of  CINECITY Brighton Film Festival, 2008.
The first ever feature length animation, Lotte Reiniger's 'silhouette film' still feels fresh and exciting more than 80 years after its original release.
Inspired by elements of The Arabian Nights… Prince Achmed tells of the love of a poor sailor for a beautiful princess and is full of adventure, lyrical sensuality, magic and romance.
Prince Achmed is outstanding in its ingenious and delicate use of silhouetted characters- Reiniger was inspired by Chinese and Indonesian shadowplay and adapted this ancient art for the cinema. We are treated to a splendid cast: Prince Achmed, Princess Peri Banu, the Witch of the Fiery Mountain, the Evil Sorcerer, the Magic Horse and Aladdin. The combination of the silhouettes with colour tinted landscapes is evocative and totally captivating.
Appealing to all ages, the film was presented with a new live score, composed and performed by Geoff Smith on hammered dulcimers with voice.