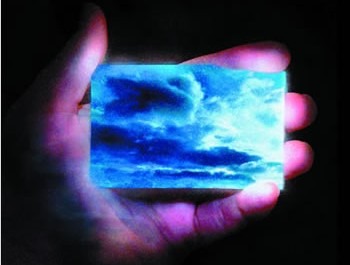 Tiny Colour Movies by John Foxx (2006)
The UK premiere of Tiny Colour Movies took place  in CINECITY Brighton Film Festival 2006.
John Foxx pioneered synthesizer music as the founder and lead singer of Ultravox and then as a solo artist, beginning with his 'Metamatic' album in 1980. His Tiny Colour Movies features 14 pieces of music inspired by movie shorts viewed by Foxx at a screening by an American private film collector. 'As the musical background to imaginary cinematic experiences, this is equal to anything in Brian Eno's canon' (Mojo magazine). We were delighted to present the premiere of John playing live to the films that inspired the Tiny Colour Movies CD.