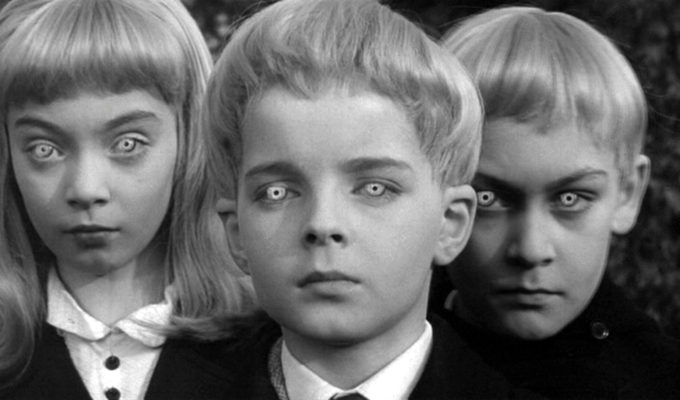 Midwich Cuckoos Live (2014)
A live re-imagining of John Wyndham's Sci-Fi novel The Midwich Cuckoos – the inspiration for cult film The Village of the Damned (1960) – performed on stage by actors, as though in a live radio play.  
Sarah Angliss created live music for the show, performing and extemporising with percussionist Stephen Hiscock, cellist Bela Emerson and vocal duo Lutine. They used theremin, modular synth, robotic instruments, live percussion and foley to conjure the uneasy atmosphere of Midwich, a village whose fate is sealed during a mysterious blackout when every living is rendered unconscious by an unknown force. On re-awakening, all the women of child-bearing age are pregnant. They later give birth to a dozen identical, blond-haired children with eerie intellectual and telepathic powers.
This event took place at the Duke of York's Picturehouse in December 2014 as part of the BFI's Sci-Fi: Days of Fear and Wonder UK-wide celebration of Science Fiction.