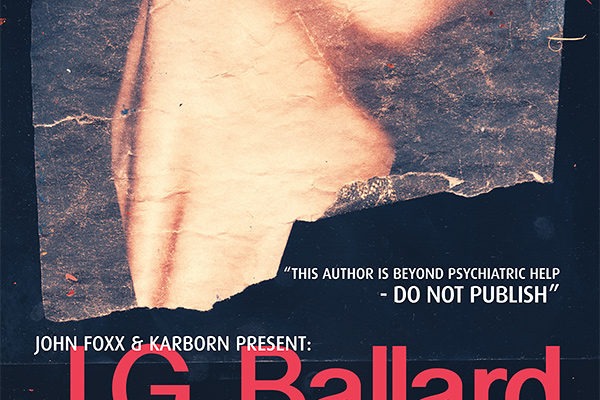 Zoom Lens: JG Ballard (2012)
Friday 23 November 2012
For the monthly Jukebox Fury at The Basement, an event described as somewhere between guerrilla cinema and pop-up gig, Zoom Lens brought together live music, films, mixtapes and installations in an evening dedicated to the cinematic future-visions of writer J.G. Ballard. 
The event included a screening of Crash! made in 1971 directed by Harley Cokliss with JG Ballard and Gabrielle Drake; a post-punk Ballardian playlist selected by Cinecity patron and composer Barry Adamson; Vanishing Point, a video trail of vast landscapes and catastrophic incidents, screened in a series of miniature makeshift cinemas fashioned from toys and found objects by Chris Dobrowolski and Leslie Hill; short films and tape loops by electronic artist Ian Helliwell; a new 'film and sound seance' by John Foxx and Karborn; and a host of other Ballard-inspired short films and installations. 
The evening closed with DJ sets from Anti-Ghost Moon Ray.