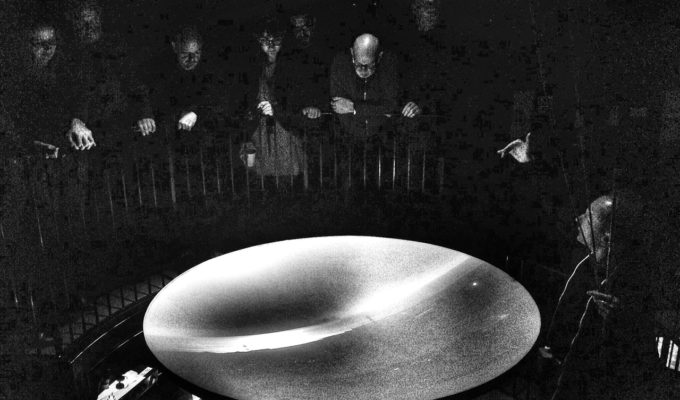 They: A Sequence of Unease by Kay Dick (2014)
A special 'on-location' one-off event exploring a rare Science Fiction novel, set on the South Downs.
Brighton-based author Kay Dick's novel They: A Sequence of Unease comprises a strange series of dream sequences; 'They' are a group of un-named cultural fascists who roam the countryside and remove all books, music scores, instruments and artworks from people's houses. Published in 1977, They won the SE Arts Literature prize but has now been almost entirely forgotten. Kay Dick died in 2001.
Foredown Tower was built in 1909 as a water tower for the nearby isolation hospital. Beautifully converted, its viewing room on the top floor gives outstanding 360° views of the coast and downs. It also houses the region's largest camera obscura, a unique optical device that is used to observe the surrounding landscape, sun and sky.
Presented in partnership with Portslade Adult Learning at Foredown Tower, this special event explored the landscape of the downs as a site of invasion and menace. It considered the intensely cinematic They as a kind of imaginary film and featured a talk from writer Graham Duff, live readings from the novel by the actor Hugh Ross and a demonstration of the camera obscura. 
You can hear Graham Duff talk about the event and novel on Resonance FM.
This event took place in November 2014 as part of the BFI's Sci-Fi: Days of Fear and Wonder UK-wide celebration of Science Fiction.