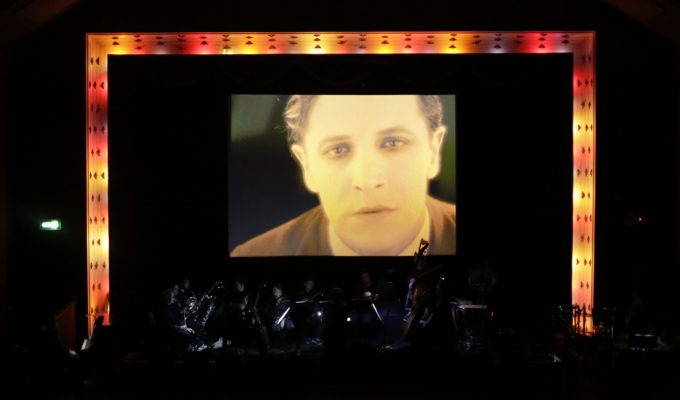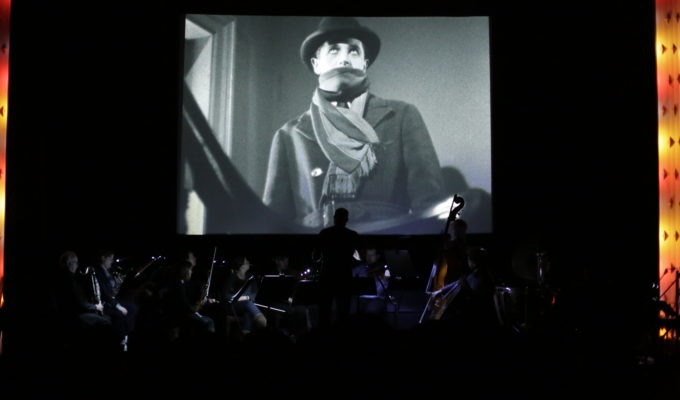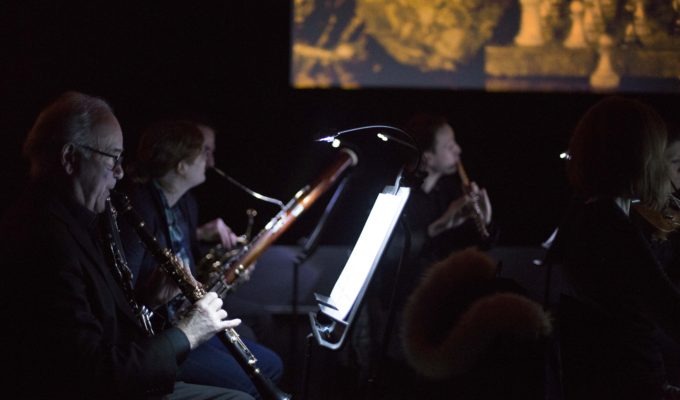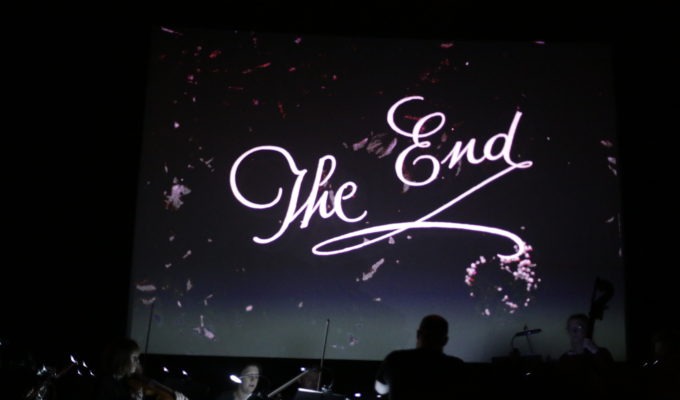 The Lodger + Covent Garden Sinfonia (2017)
Dir: Alfred Hitchcock. With: Ivor Novello. UK 1927. 90 mins.
With live orchestral score composed by Neil Brand and performed by Covent Garden Sinfonia.
A landmark thriller which Hitchcock himself considered his first real film, The Lodger effectively launched the career of the "Master of Suspense". On the 90th anniversary of the film's release, The  Lodger is presented with a brand-new score composed by Neil Brand and performed live by the 12-piece Covent Garden Sinfonia, conducted by Ben Palmer.
During the hunt for a Jack the Ripper style serial killer, "The Avenger", on the loose in London, a landlady has concerns about her mysterious tenant (played by matinee idol Ivor Novello). The most famous British film of the silent era, and coming shortly after Hitchcock's return from Germany, The Lodger draws heavily on the expressionist tradition established in such films as The Cabinet of Dr Caligari (Robert Weine, 1919), Nosferatu (F.W. Murnau, 1922) and The Last Laugh (F.W. Murnau, 1924).
Another influence that bled into The Lodger were the stories of serial killings which regularly  filled the newspapers during Hitchcock's youth. The film is also notable for the first of Hitchcock's characteristic cameo appearances, significantly, as a newspaper editor. Made in 1926, The Lodger sat on the shelf for six months after industry insiders found it too dark and arty. That it was released at all was thanks to producer Michael Balcon who showed it directly to the press – who loved it. Balcon remarked that 'if ever a film was "made" by the Press, it was The Lodger, and Hitch never looked back.'
Neil Brand is a world-renowned silent film accompanist and composer. He also broadcasts regularly for the BBC – his three part series on musical theatre, The Sound of the Musicals, recently concluded on BBC4. Covent Garden Sinfonia (formerly the Orchestra of St Paul's) is one of the UK's foremost orchestras specialising in the performance of music live to film. Their recent screenings include Psycho, Casablanca, Charlie Chaplin's The Gold Rush, The Cure, Easy Street and The Immigrant, Peter the Wolf and The Snowman.