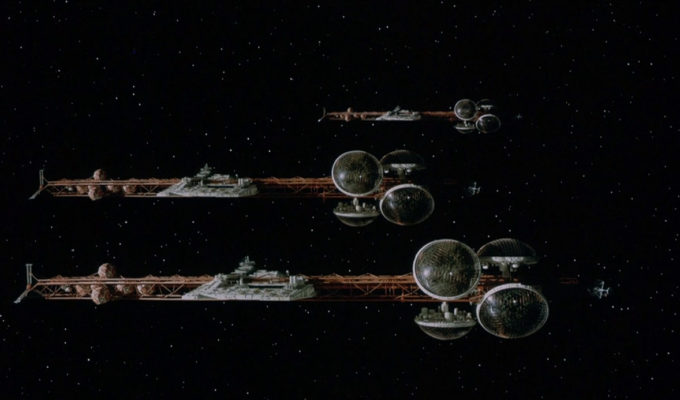 Silent Running + Live Score by 65daysofstatic (2011)
Dir: Douglas Trumbull. With: Bruce Dern. US 1972. 89 mins.
Silent Running with a live score by 65daysofstatic took place at the Duke of York's Picturehouse as part of  CINECITY Brighton Film Festival 2011 in partnership with One Inch Badge.
Douglas Trumbull's innovative and influential sci-fi classic stars was made in 1972 and Bruce Dern as the sole crew member of a spaceship harbouring Earth's last nature reserves. Accompanied only by three robots, he ponders the fate of humanity.
Trumbull provided special effects for 2001: A Space Odyssey and went on to work on Close Encounters of the Third Kind and Blade Runner. After being away from Hollywood for nearly 30 years he created the epic 22-minute birth of creation sequence for Terrence Malick's Palme d'Or winner, Tree of Life.
Performing their original 90-minute score featuring layered, intense barrages of sounds and textures, 65daysofstatic fuse keyboards, drum samples, synth noise and post-rock guitars. They have released four studio albums and their music was also used as the score for the Radio 4 adaptation of Kurt Vonnegut's Slaughterhouse-Five.
Commissioned by Glasgow Music & Film Festival.