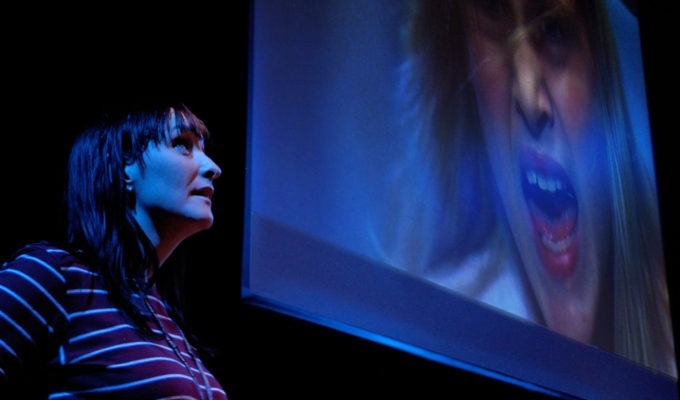 Magical Misery Tour by People Like Us (2011)
Magical Misery Tour by People Like Us took place as part of  CINECITY Brighton Film Festival 2011.
"… beautiful, compelling, funny, crazy stuff. I listen to [People Like Us] while sitting at my drawing board." – Matt Groening
With source material from over 100 horror movies, People Like Us' live set reflects upon narratives that occur and repeat within the horror genre, though the content portrays not so much a scary nightmare but a journey through the underworld of everyday human experiences. People Like Us, as ever, see the positive and sometimes humorous side of the most ghastly scenarios, and by accompanying the edited found feature film footage with new sample collage pop songs, elevate you from the swamp.
Since 1991 Vicki Bennett has been making CDs, radio and A/V multimedia under the name 'People Like Us', animating and re-contextualising found footage collages with an equally witty and dark view of popular culture. People Like Us have previously shown work at Tate Modern, ICA, Sydney Opera House, Pompidou Centre and the Walker Art Center in Minneapolis and performed radio sessions for John Peel and Mixing It.
We also welcomed People Like Us to CINECITY in 2015 to present Citation City and in 2018, The Mirror.