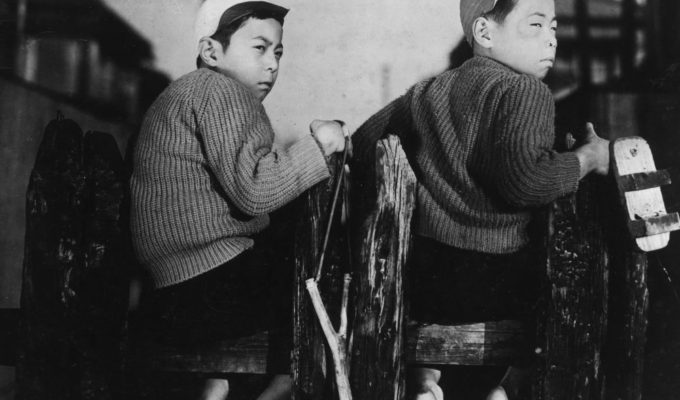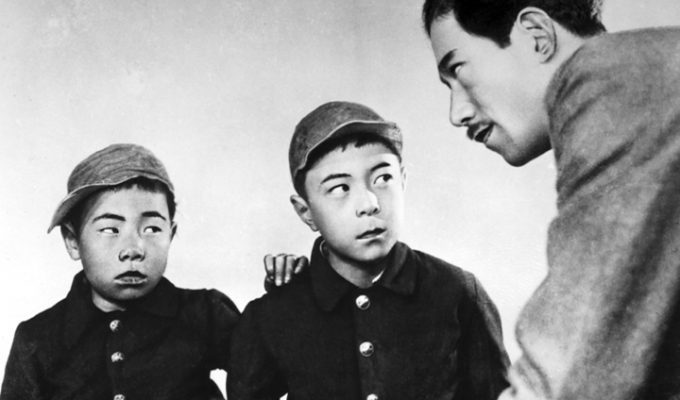 I Was Born But + Live Soundtrack by Simon Fisher Turner (2008)
Dir: Yasujiro Ozu. Japan 1932. 100 mins.
I Was Born But… with Live Soundtrack performed by Simon Fisher Turner was part of CINECITY Brighton Film Festival, 2008.
Ozu's classic silent comedy, told from the rascally point of view of two little boys is a poignant evocation of the tumult of childhood.
Mr. Yoshii, an office clerk, moves with his wife and two young sons into a new neighborhood in the Tokyo suburbs, strategically located just a few blocks from his boss. The two brothers Ryoichi and Keiji aren't pleased at moving but decide to make the best of it until the local gang of kids start to torment them.
I Was Born But… is a comedy, but a serious one. It is a portrait of the financial and psychological toils of one family. For the brothers, the daily struggles of local bullies and mean teachers is nothing next to the mortification they feel when they realise their good-natured father's low-rung social status. With expertly timed comedy editing, legendary director Ozu presents a subtle and poignant observation of the children's rite of passage and the nature of conformity, adult hypocrisy and parent/child relationships.
A long-time collaborator with Derek Jarman, composer Simon Fisher Turner created six soundtracks with the director from Caravaggio through to Blue. Simon Fisher Turner has gone on to score a host of other film soundtracks including Lodge Kerrigan's Claire Dolan, Paul McGuigan's Gangster No.1 and Mike Hodges' Croupier.