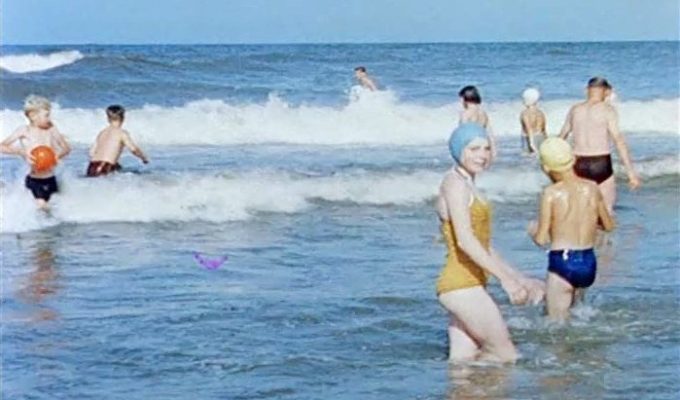 From The Sea To The Land Beyond + Live Score by British Sea Power (2012)
Dir: Penny Woolcock. UK 2012. 74 mins.
From The Sea To The Land Beyond with a live score by British Sea Power took place at the Duke of York's Picturehouse as part of CINECITY Brighton Film Festival 2012 in partnership with One Inch Badge.
A portrait of the British coastline and the role it plays in our lives – during wartime, on our holidays and as a hive of activity during the industrial age. Penny Woolcock's film, made from over 100 years of BFI archive footage, was accompanied by a new live musical score composed and performed by British Sea Power.
A meditation on the British coastline – from remote Scottish isles to busy family seaside holiday towns, from seaports to rugged cliffs, from hard working fishing villages to brightly coloured illuminations, fairs, piers and pavilions – From the Sea to the Land Beyond celebrates this island's identity and the evocative, nostalgic place the coast often has in our hearts.
Original commission by Sheffield Documentary Film Festival and Crossover.