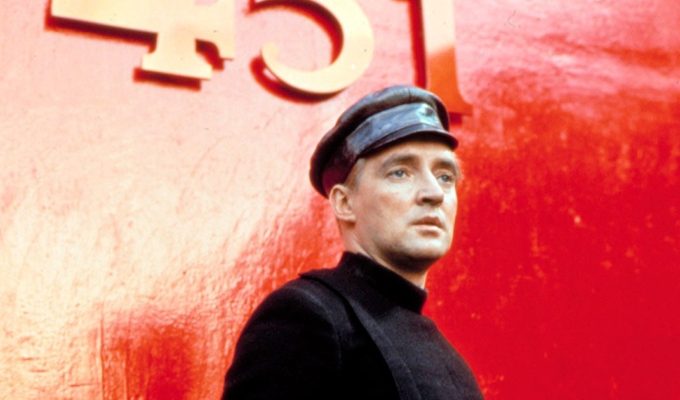 Fahrenheit 451 (2014)
Brighton Museum and Art Gallery
Dir: François Truffaut. With: Oskar Werner, Julie Christie, Cyril Cusack. UK/US. 1966. 112 mins.
The empty shelves of the old Reference Library at Brighton Museum and Art Gallery provided a poignant setting for this classic dystopian tale of a society where books are outlawed.
The former Reference Library was used for almost a hundred years by academics, historians, writers and local residents which made it the perfect location for this special pop–up cinema. Truffaut's only English-language film is an adaptation of Ray Bradbury's highly acclaimed Sci-Fi novel, which took its title from the temperature at which books and paper burn.
"There are worse crimes than burning books. One of them is not reading them." – Joseph Brodsky
This event took place in November 2014 as part of the BFI's Sci-Fi: Days of Fear and Wonder UK-wide celebration of Science Fiction.