Subscribe to news feed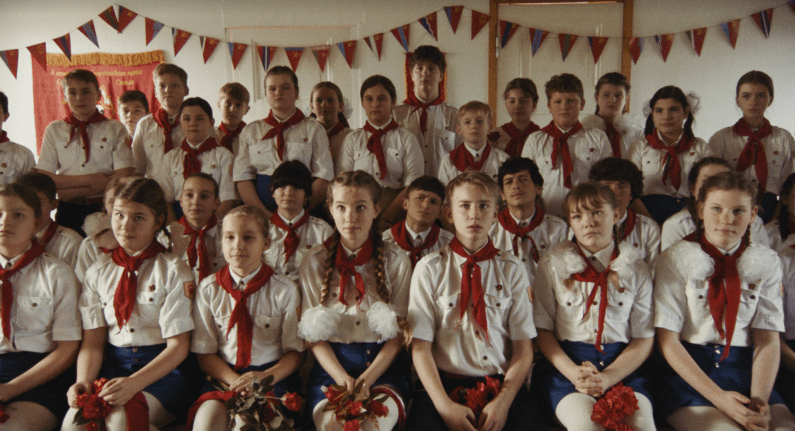 Review:
The Orphanage
By Hannah Wright, University of Sussex
In her follow-up to the critically acclaimed Wolf and Sheep, writer-director Shahrbanoo Sadat brings us The Orphanage, a Danish-Afghan drama set in Kabul towards the end of Soviet-Occupation. Based on the memoirs of Anwar Hashimi on growing up in Afghanistan, the story begins with fifteen-year old Quodrat (Quodratollah Qadiri) sleeping in a disused car following the death of his father, selling keyrings and Bollywood tickets on the black market to get by. After being caught by the police, Quodrat is taken to a local orphanage, becoming immersed in a community ordered by hierarchy. However, despite a couple of ruling bullies, the orphanage is primarily shown in a positive light; a place for Quodrat to go to lessons and embark on a series of adventures with his new friends, messing about in the lake, playing football, and fantasising over a girl in his class. The dark historical context is fed to our young characters in snippets, from newsreels of political updates to more personal difficulties within the orphanage, where the effects of the occupation begin to hit closer to home.  
Sadat's unique blend of realism and fantasy evokes a sense of playful wonder amongst a through line of trauma and political unrest. The Orphanage is in many ways an homage to Bollywood cinema, fusing musical sequences with elaborate costumes and remote, beautiful locations into the narrative, capturing Bollywood superfan Quodrat's vivid imagination and desire for escape. Yet through grainy cinematography and the casting of non-professional actors, Sadat's film also feels improvised and grounded in reality, lingering on the boys' meandering discussions as they play chess and hang out on the dorm's bunk beds. Qadiri in particular is an engaging screen presence, but there's a sense that many of the characters' true identities were left unexplored, appearing more as a united group than a collection of individuals. 
The film feels unique in style, with its bright colour palette and musical numbers adding a more personal and upbeat tone to the usual portrayal of historical issues. It is because of this that Sadat's focus on adolescent friendship is so poignant and original- the young characters are perhaps not old enough to recognise the severity of their situation, making necklaces out of the bullets from a Soviet Union tank. While Sadat's film does not ignore the severity of events taking place, the boys' everyday discussions, from lusting after girls to complaining about the orphanage's awful food, are not framed as secondary to the occupation. Instead, they are pushed to the forefront, providing an authentic view of those forced to live through this period. 
Joyous, touching and thought-provoking, The Orphanage finds light in even the darkest of conflicts.