Subscribe to news feed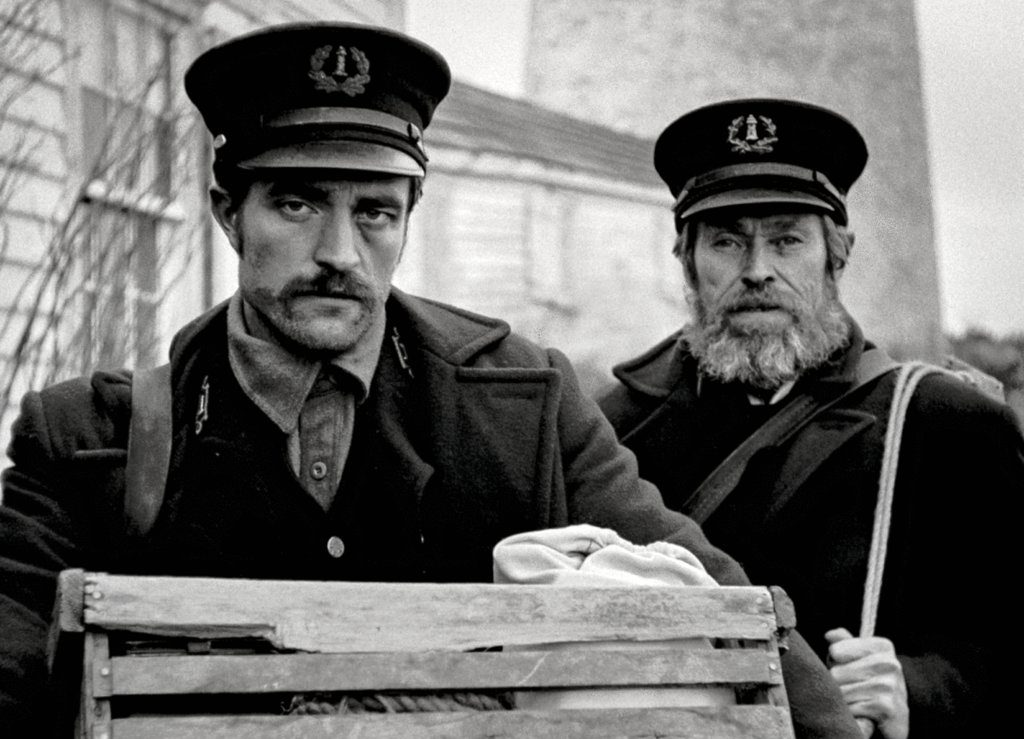 Review:
The Lighthouse
By Hannah Wright, University of Sussex
The Lighthouse, an eerie and unsettling psychological horror directed by Robert Eggers, follows Ephraim Winslow (Robert Pattinson) and Thomas Wake (Willem Dafoe) as they embark on a four-week stint working as lighthouse keepers. Wake is the drunken, unsophisticated man in charge, while Winslow is a former timberman with an elusive backstory. Initially, Wake has complete control over the obedient Winslow, refusing to address him by name and supplying him with the more tedious, demeaning roles, accepted by Winslow with a reserved dissatisfaction. However, there are hints of menace in Winslow's character, from his frenzied slaughter of a seagull to panicked erotic fantasies. 
From here, the audience is led into a drunken repetitious haze, imitating the exhaustion of its restless protagonists who thrash against their confined environment through behaviour that becomes impossible to predict. Pattinson and Dafoe are fantastic in their animalistic delivery of Robert and Max Eggers' brutal and often darkly comic screenplay, arguing cyclically, slinging every insult imaginable at each other until the words become disposable and meaningless. The film is a winding transcendence into delirium as their relationship intensifies and deteriorates again and again, their jovial wickedness and impassioned care for one another quickly turning to brutal resentment within a single interaction. Sparse dialogue transforms into uncontrollable lengthy monologues, as though the characters are seizing attention away from the grand, intoxicating landscape. When this happens, the camera refuses to drift from the spitting, eye-popping aggression of its deliverer, before panning out as they regain consciousness, returning to reality as though recovering from an act of disaster. Their power dynamics jolt back and forth as the characters segregate and merge, drinking, laughing, dancing and fighting.
The Lighthouse's setting is inescapable. Whether it's through the ominous siren blaring throughout the film or the waves crashing violently and spilling gently in the background, the importance and claustrophobia of the landscape never dissipates. Mark Koven's score perfectly captures this deep-rooted unease, its harsh thrumming interrupted occasionally through sharp shrieking jolts, intensifying the terror of what is playing out onscreen. Through Jarin Blaschke's stunning chiaroscuro long-shots soaking up the bleak landscape, the characters seem engulfed by something great and incomprehensible, a sense extended to the weather, with thrashing waves and harsh winds dictating the tension and tone of the film. Eggers never indulges in showing everything at once, from frustratingly swift flashes of disturbing images to the narrow square frame providing a heightened sense of entrapment, obscuring parts of the scene. The Lighthouse is a slow grinding voyage towards explanation, therefore resisting the immediate use of jump scares and gore found within the stereotypical horror. However, the film is all the better for it, heightening our intrigue and intensifying each shock that inevitably arrives. 
The Lighthouse is a darkly comic and experimental masterpiece that already feels like a classic. Its dark melancholic atmosphere and flashes of genuine terror will stay with you long after watching.