Subscribe to news feed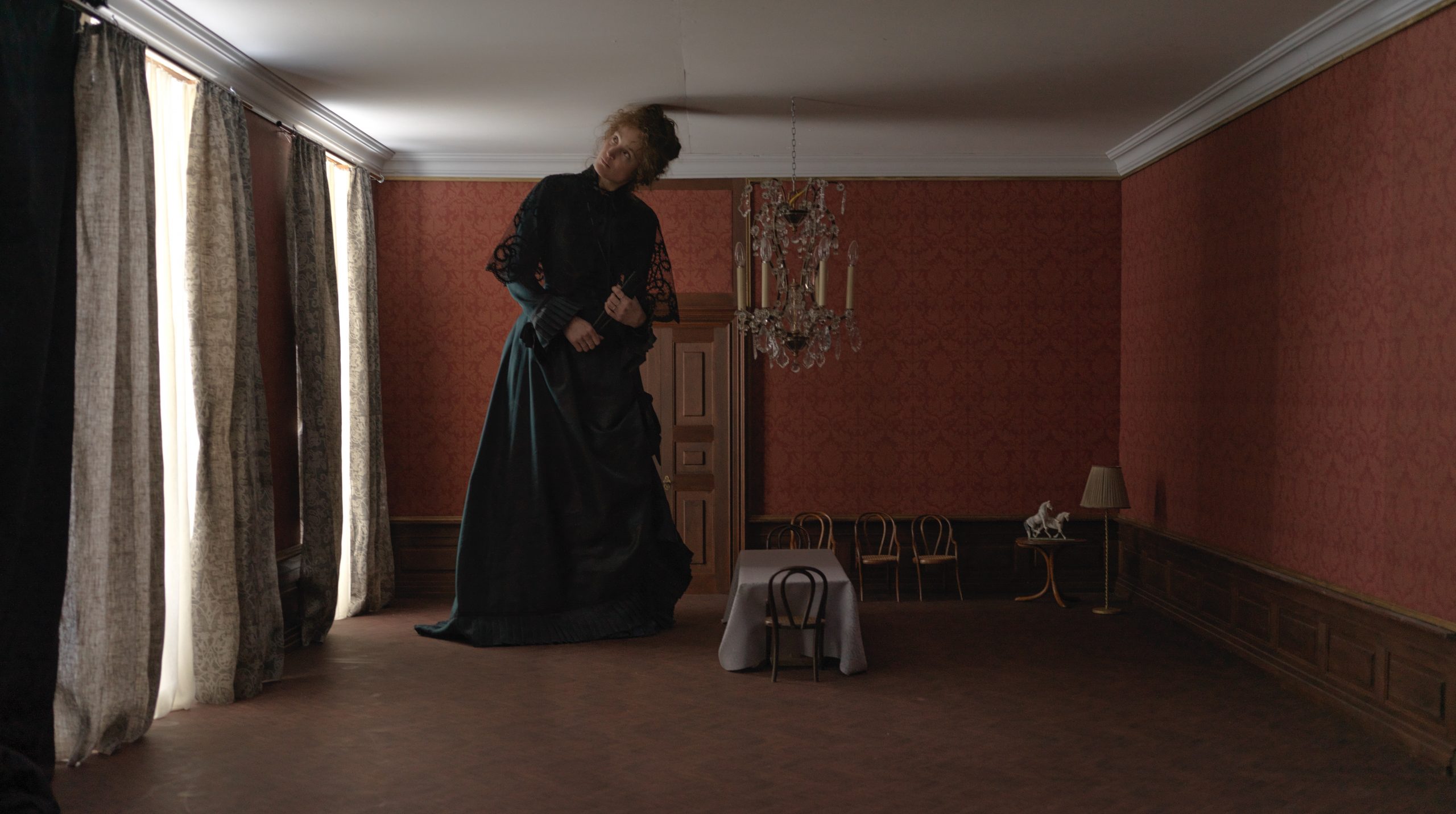 Review: Corsage
By Tallulah Denyer, University of Sussex 
Reviewed as part of CINECITY The Brighton Film Festival – Duke of York's 13 Nov 22.
The way Corsage (d. Marie Kreutzer, 2022, Austria) came into the making was surprisingly lead actor Vicky Krieps' idea, who plays Empress Elisabeth of Austria. Krieps and Kreutzer knew they wanted to work together after a six-year hiatus; their last film together being Was hat uns bloß so ruiniert ( We used to be cool, 2016, Austria) and Krieps put forward the character of Empress Elisabeth. Despite many other films about the Empress being made due to her notoriety, Kreutzer crafts Corsage into her own. Nonetheless, it is Krieps who impressively stands out separately from the film with her extravagant portrayal of Empress Elisabeth, which is evident in her deserved award for best performance at Cannes Un Certain Regard, where the film had it's world premiere. 
Empress Elisabeth of Austria is famous for her obsession with her image, notably her hair and small waist. Corsage touches on these factors but does not delve into them. Her concern about the size of her waist is mentioned a few times, but Kreutzer does not ask the audience to dwell on this. Nor does the director include the assassination of the Empress (which on reflection makes her seem like a latter-day Princess Diana). Corsage's approach to the Empress is to make her seem peculiar. Kreutzer attempts the character fictionally; however, she makes her into something unique that the Empress is not known for. In the film she is a rebel and facetious. She is disregarded by her children for her unconservative manner, she chain-smokes and points her middle finger to the sky, because she nihilistically knows that none of her power or royalty truly matters, nor is it real. It is only a mere, tedious construct. 
Krieps perfectly encapsulates the hedonistic character, illustrating Elisabeth's anger at her lack of emancipation in her world filled with ennui. Her rebellion is admirable for a woman of her time, as she is not subject to her husband. Krieps shows her wisdom with a stern yet flirtatious voice when speaking to her husband, demonstrating that she has control; such as when quotes to him "the lion doesn't lose sleep over the opinion of sheep." Krieps also cited at this year's New York Film Festival that she is "really bad at behaving" much like the Empress in Corsage. This is notable in a memorable shot of Krieps sticking her tongue out directly to the camera, signifying her aloofness to the society she lives in, but also directing this attitude to the attitudes towards women that still exist in today's society. 
Kreutzer decides therefore that Corsage is about the message she wishes to get across that you can rebel like the Empress. Rebellion is included in the filmmaking too, such as Kreutzer's decision to use an anachronistic soundtrack (much like how Sofia Coppola did with Marie Antoinette in a similar setting). Furthermore; montages of the Empress running around a field with her skirt above her knees, shot in the early days of motion pictures; and grungy, postmodern hairdos to disguise the film from its time and femininity; commendably created by costume designer Monika Buttinger. 
Corsage is therefore an important film to see as it focuses on the actual character of the Empress, not what happened to her. Kreutzer can be applauded for her experimentalism, but it is Krieps who truly makes the film and character unique, and the director gives her complete control.