Subscribe to news feed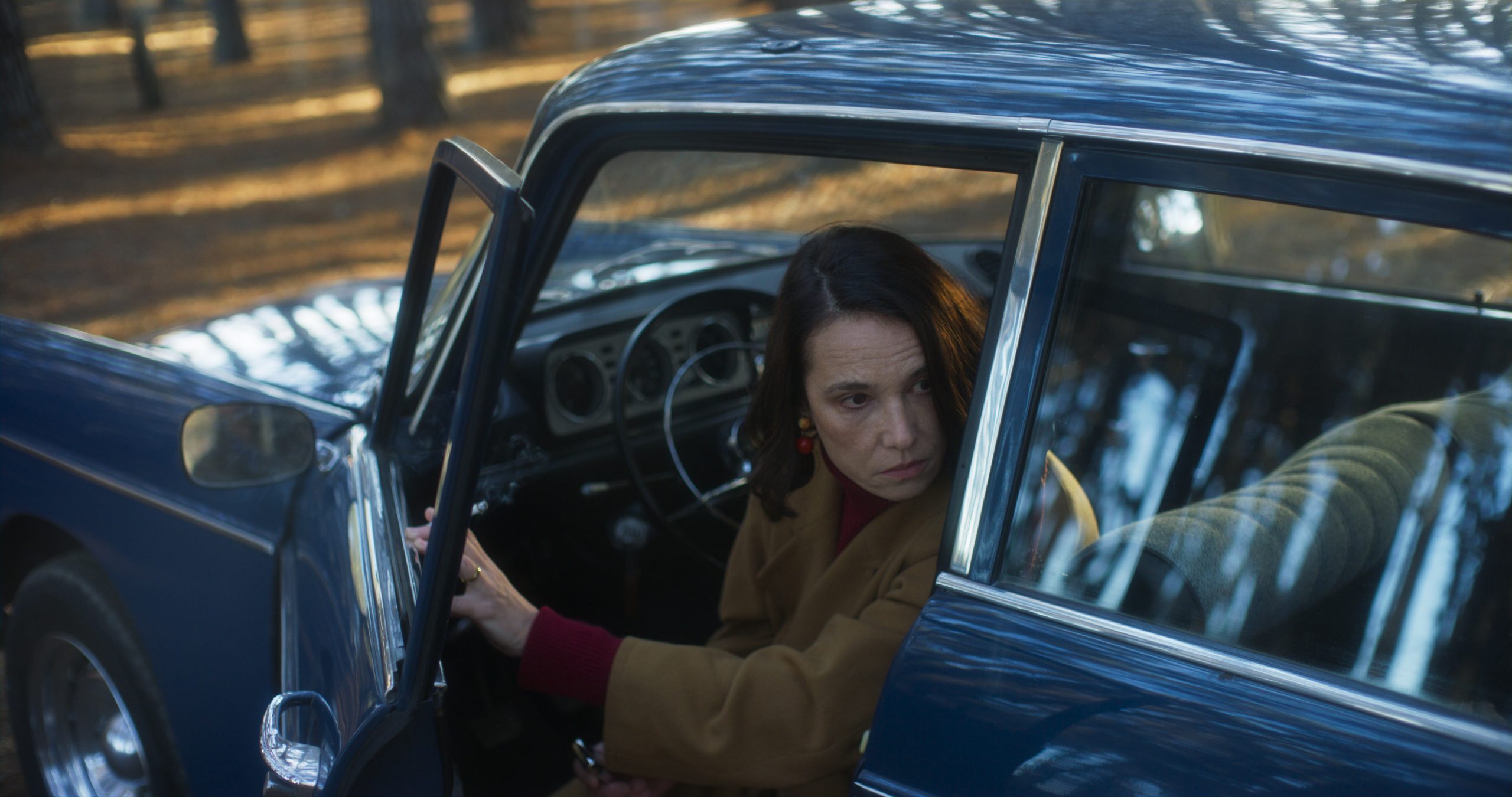 Review: 1976
By Tallulah Denyer, University of Sussex
Reviewed as part of CINECITY The Brighton Film Festival – Lewes Depot 12 Nov 22.
 1976 (d. Manuela Martelli, 2022, Chile) is delightfully satisfying in it's presentation. A drama that turns thriller; Martelli (the television actor turned director, 1976 being her debut feature) has meticulously crafted a story demonstrating the fear yet normalisation of the military dictatorship of Chile, whilst simultaneously highlighting the importance of solidarity and uprise in an unjust world, both in 1976, but also today. 
The film grippingly follows the protagonist Carmen (Aline Küppenheim), who is away from her family (but they visit her often) to oversee the renovation project of her beach house. She has an amicable relationship with the local priest Père Sánchez (Hugo Medina) who visits Carmen frequently whilst she is living only with her maid Estela (Carmen Gloria Martínez). Almost immediately into the film, Père Sánchez confesses to Carmen that he is hiding a communist criminal that officials are looking for. The young man Elías (Nicolás Sepúlveda) is facing ten years in prison and is in desperate need of nursing after being shot in his escape after stealing to avoid starvation. Carmen is more than happy to help despite the risk, with a background in nursing and a family in medicine, her altruistic actions contrast with her original purpose for being where she is; to supervise the remodeling of her bourgeois home. However, as you can imagine, it is hard for Carmen and Père Sánchez to keep Elías hidden in such totalitarian surroundings. 
Küppenheim demonstrates a great deal of bravura in her performance. She portrays Carmen as a woman on the verge; chain-smoking cigarettes and taking pills rapidly. But the audience sees something in Carmen that only Père Sánchez and Elías see. She is incredibly intelligent and unflinching, which is one of the reasons why Père Sánchez must have chosen her to nurse Elías. She is a skillful liar as elucidated by Küppenheim's excelling use of facial expressions, such as when either Elías or the communists are brought up in conversation in her upper-middle class life, Küppenheim's character remains unimportant and obedient, and she plays the contrasting character well. 
A prime example of Carmen's humanity, as illustrated by Küppenheim is when she tries to help Elías escape by planning to do so with other communists. They try and startle her, and it works, indicating how she is an emotional person unlike who she plays at home. Küppenheim's laudable performance granted her the best actress award at the Tokyo Film Festival this year, only a couple of weeks ago. Another notable performance is Medina's and his portrayal of a priest who follows God and not the law. His character is reminiscent of the priest in Rome, Open City (d. Roberto Rossellini, 1945, Italy); Don Pietro (Aldo Fabrizi), a renowned, heroic priest of cinema who also strikes against a dictatorship. 
For a debut feature, Martelli has done exceptionally well with 1976. Not only evident in the many awards the film itself has received (most recently the Sutherland award at the BFI London Film Festival) and the fact that it premiered at Cannes Directors' Fortnight, but the director's use of motifs is also impeccable, such as colours, particularly red being mixed in domestic surroundings, winding the tension up for the audience before tragedy occurs. The score by Mariá Portugal is painstakingly sincere to the surroundings. The composer utilises dramatic scoring to create trepidation and to nudge the film towards the thriller genre, which works splendidly alongside Küppenheim's performance as well as editor Camila Mercadal's drastic use of continuity editing to guide viewers. 
1976 has a female-filled production team, an original story and an ending that paints those who stick together and look after each other as martyrs. It is an important film that reflects on history and therefore reminds the audience of unjust, current climates of the 21st Century, and how not so much has changed since 1976.