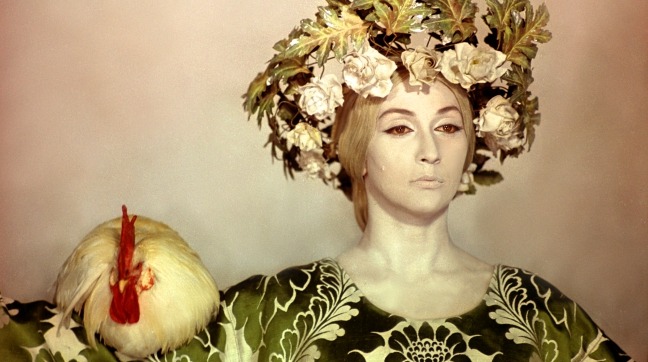 The Colour Of Pomegranates + Live Score by Juno Reactor (2014)
Dir: Sergei Parajanov. Soviet Union 1969. 78 mins.
The Colour of Pomegranates is a highly unconventional biopic of the 18th Century Armenian poet Sayat Nova. A visualisation of his poetry presented as a series of dreamlike tableaux, this is an extraordinary, enigmatic and beautiful film. Criticised by the Soviet authorities, it was re-cut and given a short release; Parajanov was later indicted for surrealist tendencies and sentenced to five years in a Soviet labour camp.
This special event for CINECITY, a UK premiere, featured a live underscore from Brighton-based Juno Reactor, known for their cinematic fusion of electronic, global influences and a dynamic orchestral approach. They have contributed to and collaborated on a wide range of soundtracks including The Matrix Trilogy, Once upon a time in Mexico and Mortal Kombat.