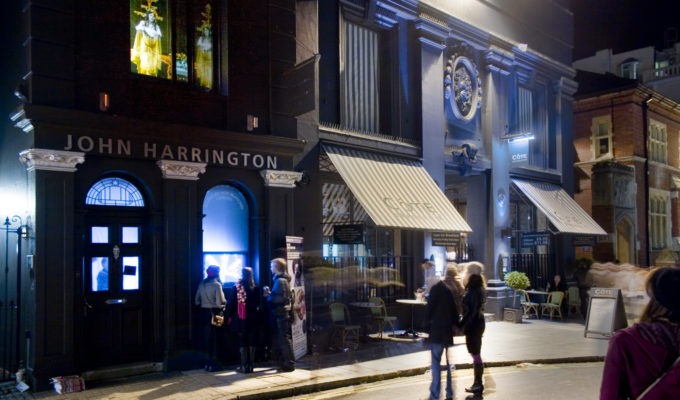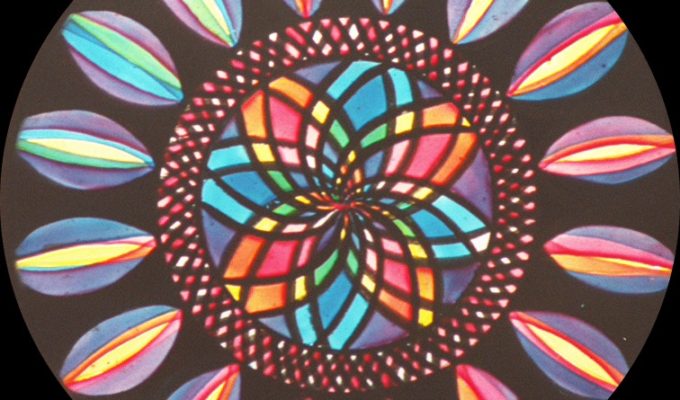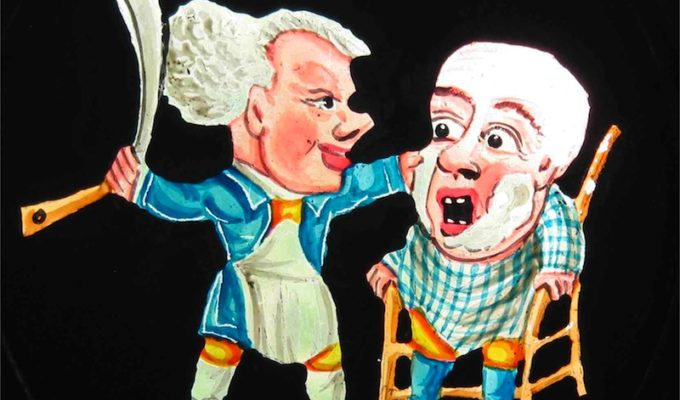 Séance en Nuit Blanche (2010)
Glimpsed through the open upstairs window of a former chapel of rest, a topsy-turvy world of magic and mayhem, devils and demons and delirious colour.
Rediscovered film experiments from a century ago depicted a surreal underworld where the natural order is turned on its head and time itself goes backwards.
For the 2010 White Night theme of Illuminations, CINECITY projected rediscovered early colour film experiments from inside the distinctive John Harrington building on Church Street; on the ground floor people were invited to experience Magic Lantern performances by Trevor Beattie alongside more early film experiments.
This event took place in October 2010 as part of White Night / Nuit Blanche, a city-wide, all-night celebration marking the end of British Summer Time.