Subscribe to news feed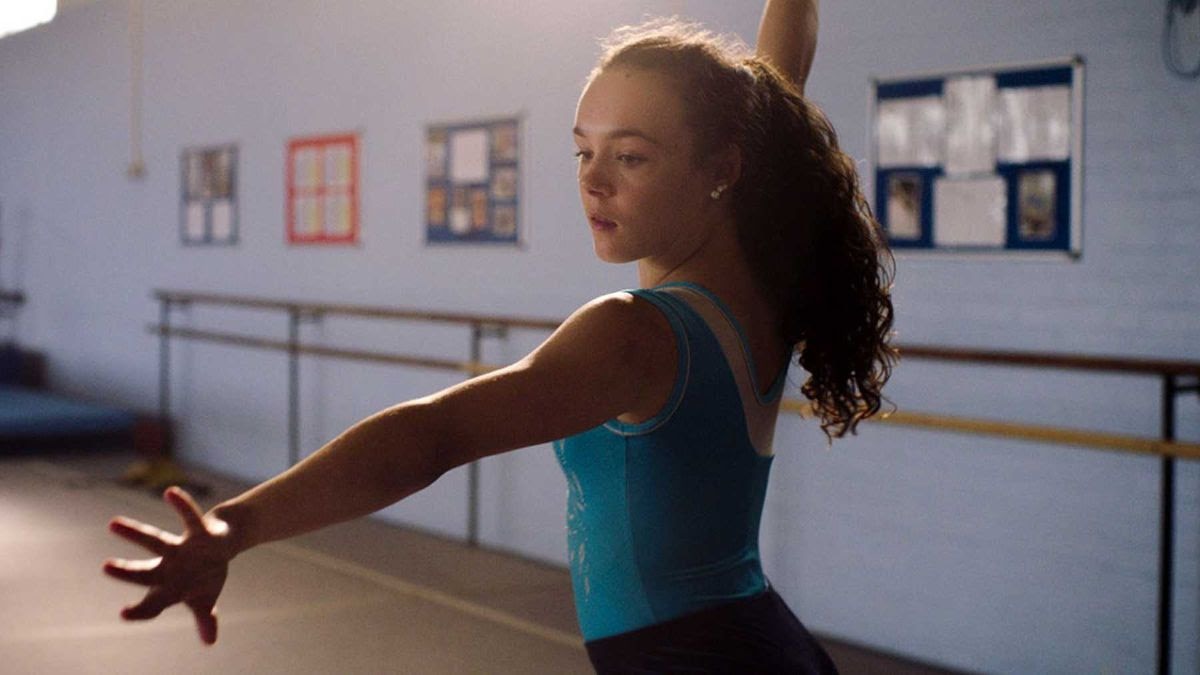 Eva Riley's Perfect 10 Coming of Age Films
To mark the 18th edition of CINECITY, director Eva Riley has selected her 'Perfect 10' coming of age films. In Eva's debut feature, Perfect 10, shot in Brighton, an aspiring teen gymnast's world is turned upside down with the arrival of the half-brother she never knew she had. Perfect 10 screened at last year's CINECITY and is currently available to view on BBC iPlayer here.
Gimme The Loot  
Dir: Adam Leon, 2012
Gimme The Loot is a sunny, funny and sweet film about Malcolm and Sofia, two graffiti artist friends in New York. Throughout the film they do things that are not always legal but as an audience member you couldn't care less as you fall in love with these characters and their relationship. I particularly loved the naturalism of the acting, and the sweet tone that runs through the film which informed some of the fun and carefree moments within Perfect 10.  Watch on MUBI.
Summer 1993  Dir: Carla Simón, 2017
Summer, 1993 is about a very young girl in Catalonia coping with the transition to living with her aunt, uncle and cousin after the death of her mother. It's an incredibly subtle film about a girl who feels utterly alone in her grief and slowly starts to make connections with the rest of the world. The way that Carla Simón brought out the feelings of the main girl through seemingly very simple moments in her life made my heart ache and inspired some of the more delicate moments of pain and joy within Perfect 10.  Watch on BFI Player.
American Honey 
Dir: Andrea Arnold, 2016
American Honey pulsates with life and energy and was really interesting to look at in terms of the central relationship between Sasha Lane's Star and Shia LeBouf's Jake. The push and pull between the two characters is mesmerising. Similarly to Gimme The Loot, the characters are undertaking different 'jobs' throughout the film and I loved how the relationship of Star and Jake played out amidst this, always framed with colour, energy and intimacy.  Watch on Google Play.
Ilo Ilo 
Dir: Anthony Chen, 2013
A film about a young Singaporean boy and his new Filipino live in maid, Teresa. The boy, Jiale, initially comes across as a bit of a brat – pushing Teresa away and treating her terribly.  However this changes and it was inspiring to me in how their relationship turns from fierceness and volatility to something tender in a believable and un-sentimental manner.  Watch on MUBI.
Divines 
Dir: Houda Benyamina
, 2016
Houda Benyamina directed this fierce and funny coming of age/buddy movie about two best girl friends Dounia and Maimouna having fun and getting caught up in some terrible situations. There's a lot going on in this film, but what inspired me the most was the warmth and love that flows between the main characters. The actresses, Oulaya Amamra and Déborah Lukumuena are unbelievably talented and their performances were a real inspiration to me in terms of the relationship between Leigh and Joe.  Watch on Netflix.
The Fits 
Dir: Anna Rose Holmer
, 2016
The Fits is about a young girl who, after attending boxing classes with her brother at the local community centre, spies a dance class next door and starts to join in. It's a very different film from Perfect 10 tonally, but I was inspired by many of the quieter moments in the film set in the dance classes. Both Leigh in Perfect 10 and Toni in The Fits are misfits who feel out of place in these spaces and I was inspired by how Anna Rose Holmer visualised Toni's subjective experience.  Watch on BFI Player.
Weekend 
Dir: Andrew Haigh
, 2011
Even though there is a lot of action in Perfect 10 with gymnasts and motorbike sequences, the heart of the film is around Leigh and Joe getting to know each other through a series of conversations. The intimacy and immediacy to the conversations in Weekend really inspired me. I read an interview with Andrew Haigh once where he said that he wanted the audience to feel like they'd been "let inside the room" with the characters, which was absolutely what I was aiming for in these quiet conversational moments.  Watch on BFI Player.
Adult Life Skills 
Dir: Rachel Tunnard
, 2016
Adult Life Skills is very different from Perfect 10 tonally and stylistically. However it was inspiring to me in how it deals with a character who is stuck in their grief and how an unconventional friendship – an adult woman and a little boy who lives next door – could have such substance and humour within it. I saw Rachel Tunnard talk about the film once and it inspired me a lot when she talked about using a romantic comedy structure in a film which has a non romantic relationship at the heart of it.  Watch on Netflix.
Gasman 
Dir: Lynne Ramsay
, 1997
Gasman is a short film that I've loved for many years. It follows a bright, energetic young girl in Glasgow over one night where she realises that her family is not all that it seems. It blew me away when I saw it as a young film student and I have always been inspired by how Lynne Ramsay visualised a slow crushing, realisation for the protagonist without resorting to melodrama or over explanation through dialogue. A must-watch for anyone who loves film.  Watch on Nowness.
Au Revoir Les Enfants  
Dir: Louis Malle
, 1987
I watched this at Brighton's Duke of York's the year before I shot Perfect 10, not knowing anything about the story. I was totally sucked up by it and by the end I was in tears. I loved the subtle but believable change in the relationship between the two boys at the heart of the film. And I was also inspired by the sometimes spiky protagonist Julien's softening in character in tandem with his burgeoning friendship with Jean.  Watch on Curzon.
– Eva Riley, November 2020