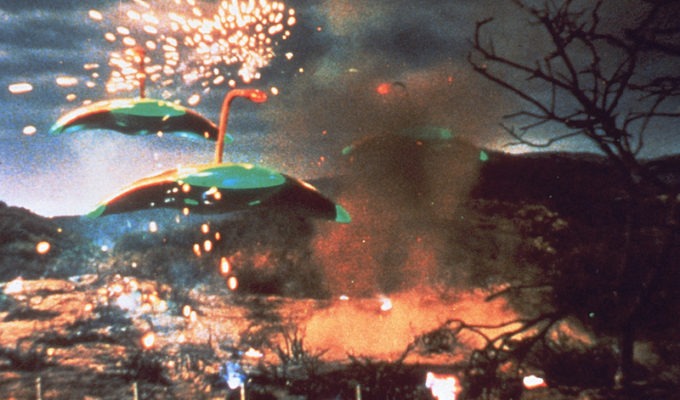 Cinema Under the Stars (2014)
Observatory Science Centre, Herstmonceux
The Observatory at Herstmonceux was transformed into an open-air Drive-In cinema. Taking the theme of 'Outer Space' the weekend of events included screenings of The War of the Worlds (1953) and 2001: A Space Odyssey (1968) in the Observatory car park set against the backdrop of the Observatory Domes. Those interested in taking a closer look into space, visited the domes and telescopes for a guided tour led by Observatory staff and volunteers. 
In the Sci-Fi Cinema Tent, there was a day of family friendly Science Fiction screenings and activities, including TV classics, interactive workshops for children and live soundtracks to the first ever Science Fiction films, made more than 100 years ago.
This event took place in October 2014 as part of the BFI's Sci-Fi: Days of Fear and Wonder UK-wide celebration of Science Fiction. 
In other events for Sci-Fi, CINECITY presented a series of films curated by artist film-maker Ben Rivers in a touring programme across the UK and a specific screening programme in association with Folkestone Triennial 2014.