Subscribe to news feed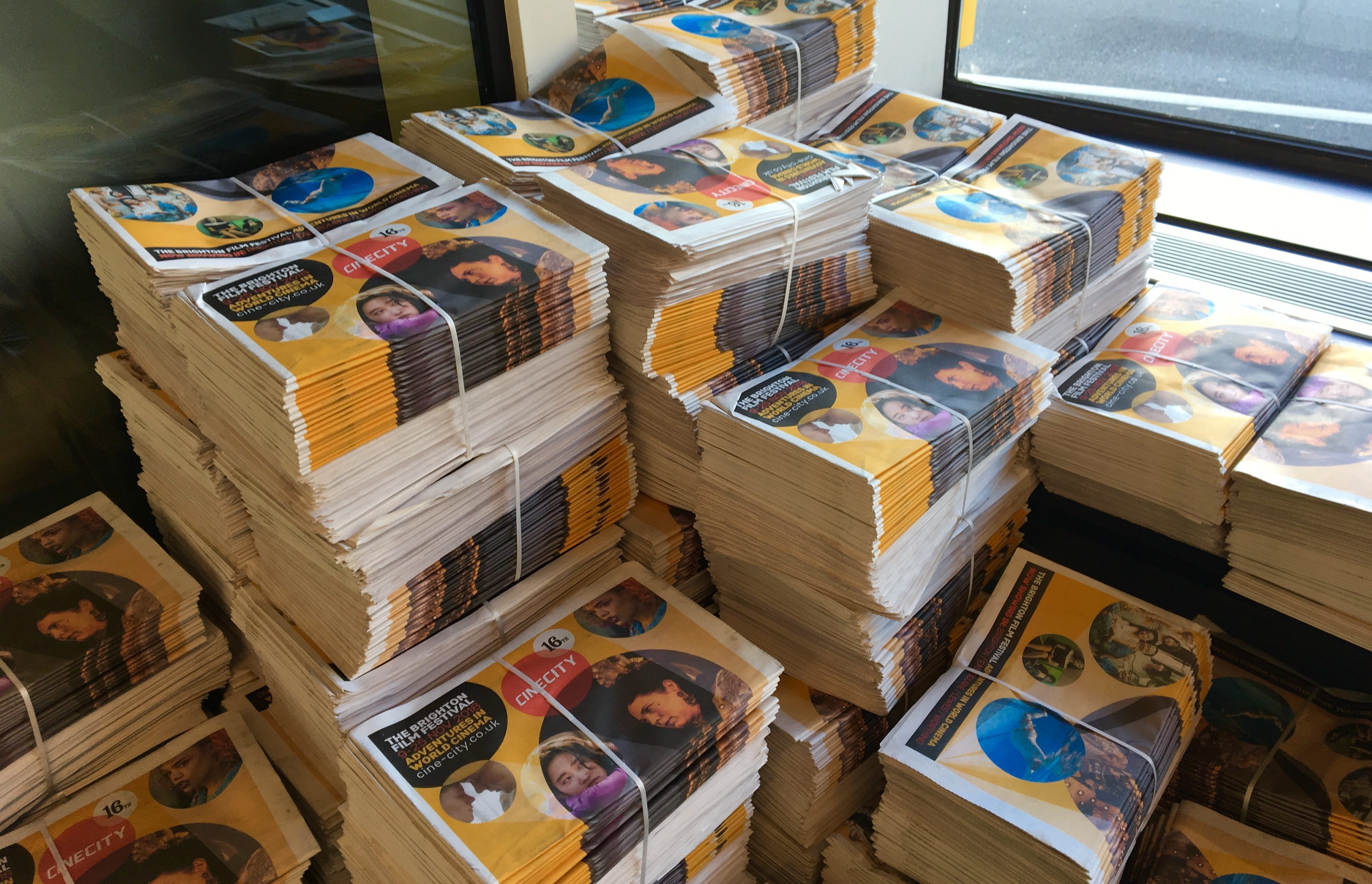 CINECITY 2018
programme launch!
Today's the day! After months of work, we're very pleased to launch this year's programme. Tickets for all events are on-sale and our new website is now live.
CINECITY returns for its 16th edition this year, partnering once again with both Picturehouse venues in central Brighton, along with Fabrica Gallery, The Booth Museum, who are housing a Jan Svankmajer short for us for the duration of the festival, and the Basketmakers' Arms, who will be hosting their first ever film event. There's a plethora of live events taking place at ACCA, including Asian Dub Foundation's score for La Haine (selling fast already!) and Icelandic band amiina scoring Fantômas.
Over in Eastbourne, we're back at Towner for an Andrew Kötting all-dayer and the new restoration of Margaret Tait's Blue Black Permanent. We're pleased to welcome Depot back as a venue for the second year running, we present a programme of previews and classics, including O Lucky Man! introduced by actor and writer Graham Duff. And, for the first time ever, we'll be in Worthing this year, at the Connaught Theatre, to present a second chance to watch two of our preview titles, Lizzie and Monsters and Men.
Our opening night film this year is the critically-acclaimed rollicking period drama, The Favourite, starring Emma Stone, Olivia Coleman and Rachel Weisz, directed by Yorgos Lanthimos (sure to sell well so get your tickets now to avoid disappointment later). Closing night gala this year is Boots Riley's bitingly funny satire Sorry to Bother You, with Lakeith Stanfield and Tessa Thompson.
We hope you find the new website easy and intuitive to navigate and that there's lots that excites you in this year's programme. Browse via date, time or event type on the What's On page or by strands (F-Rated, Classics and Restorations, Artists' Moving Image etc.) on the Festival home page. Find out more about CINECITY's history and our team in the About section and don't forget to sign up to our newsletter to keep up to date.
Any questions, don't hesitate to get in touch. See you in the cinema!