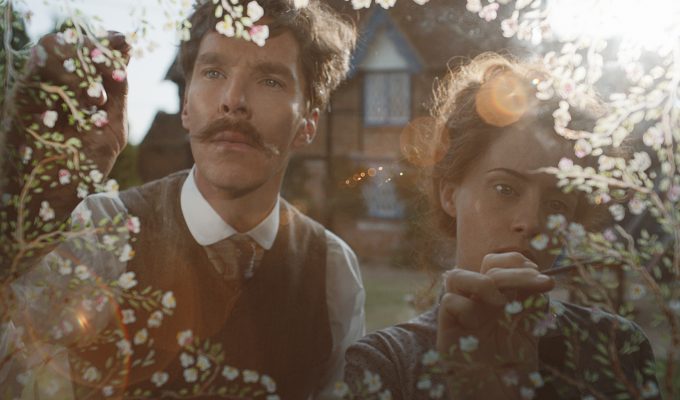 The Electrical Life of Louis Wain
Benedict Cumberbatch performs with panache as Louis Wain in this colourful and charming, unconventional biopic of the eccentric Victorian-era London artist. Sole breadwinner for his mother and five sisters Louis Wain (Cumberbatch) struggles to make ends meet before he is hired by Sir William Ingram (Toby Jones) the editor of The Illustrated London News as a full-time illustrator. When Wain's sister Caroline (Andrea Riseborough) hires a governess, Emily Richardson (Claire Foy), Louis finds himself immediately drawn to her. Later, inspired by a black and white kitten they take in and name Peter, Louis begins the drawings of anthropomorphised cats and kittens that will later make his name. However, as his success grows so do his demons and his mental health worsens under the challenge of grief.
Olivia Colman, who co-starred in writer-director Will Sharpe's excellent Flowers for Channel 4, provides the film's witty narration and the stellar cast also features Adeel Akhtar (Ali & Ava) Asim Chaudhry, Stacy Martin, Taika Waititi and Julian Barratt with a notable cameo for Nick Cave as Wain supporter H.G. Wells.