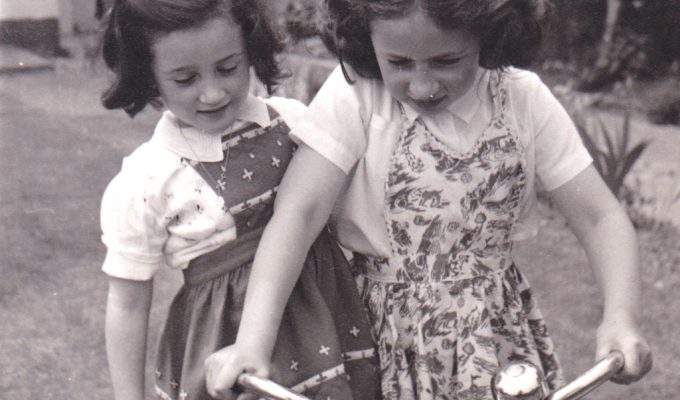 Home Movie (2020)
The film will be introduced by psychoanalytic psychotherapist, Jenny Leeburn, and followed by a conversation between Caroline Pick and psychoanalytic psychotherapist Robert Snell, exploring the idea of the creative process as a journey.
When Caroline Pick moved home in 2012, she discovered a pile of film cans that had been stored, unopened, in a wardrobe for over 5 decades. Inside were her father's 8mm and 16mm home movies showing ordinary family life in Czechoslovakia in the 1930s through to Cardiff in the 1950s. Gradually the film Pick makes from this found material hints at something darker: at absences unexplained, except by snatches of tales about those left behind. A story of immigration, dislocation, uncertain identities and secrets: 18 close family members dead in the previous generation but never once mentioned.
Caroline Pick's Home Movie (2013), about her family's ruptures and silences, was shown to great acclaim at film festivals throughout the world, but it ended with a question. Home Movie (2020), answers it. Incorporating the earlier footage, it moves into the present, when Pick finally plucks up the courage to travel to her mother's home town in Hungary – more than 80 years after her mother left it – and discovers the heritage for which she had been searching for much of her life.