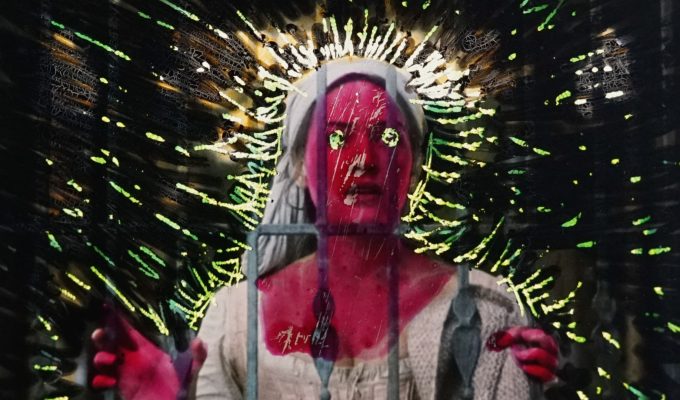 Ghost Amber
Followed by Q&A with director Tim Grabham.
Blending animation, documentary, archive material and fantasy elements, Ghost Amber is a poetic reflection on the slow vanishing of analogue film. Shot in Taiwan, Europe and the UK, a celluloid ghost materialises inside the ruins of a mysterious cinema as the film charts the disappearance of the medium and the places where we watch it. Structured in 4 chapters: The Phantom, The Flesh, The Mutating Canvas and Alchemy this is director Tim Grabham's debut solo feature (he previously screened experimental short Films to Break Projectors at CINECITY in 2017). A diverse range of film-makers, musicians, choreographers and archivists were involved in the ambitious project; the soundtrack includes contributions from Yetti, AQAXA, Stephen Thrower, Maria Marzaioli and many more.
Plus Short
LOST CONNECTIONS
DIR: ANDY BURN & HUSSINA RAJA. UK 2021. 13 MINS.
A new collaborative archive film created in response to an extraordinary time in all our lives and featuring footage from 12 regional and national film archives, including Screen Archive South East.

Lost Connections has been commissioned by the BFI Film Audience Network and supported by National Lottery funding.