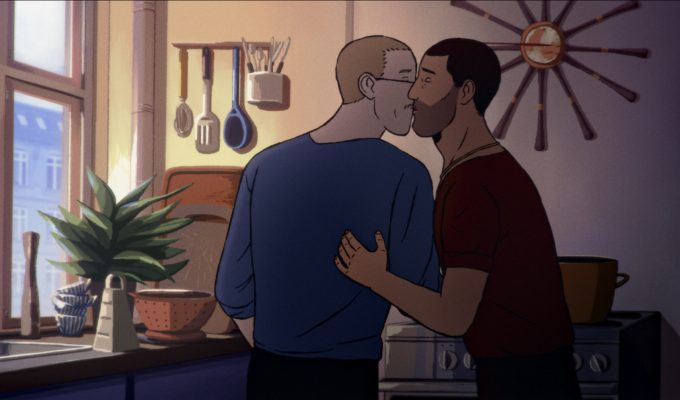 Flee
Winner of the World Cinema Documentary Grand Jury Prize at Sundance, Flee is a stylish blend of vibrant animation and archive footage. When Amin was younger he fled Afghanistan as a refugee via Russia, finally arriving in Denmark. Now an accomplished academic, he is set to marry his long-term boyfriend. Having kept much of his past a secret, he agrees to make a film to explore it with his friend, director Jonas Rasmussen. The close relationship between subject and director helps to create a level of intimacy essential for trust and candour to unravel what happened in Amin's past. What follows is not a straightforward account but is nevertheless gripping. The narrative twists, turns and adjusts as memory is revealed as an unreliable narrator. This is documentary at its most innovative and compelling, an expansive, sophisticated and highly accomplished piece of work.
Plus short: DISEASED AND DISORDERLY
DIR: ANDREW KÖTTING
IN COLLABORATION WITH EDEN KÖTTING.
UK 2021. 14 MINS.
A phantasmagorical journey into a world of Eden Kötting's making and then beyond, a film that uses the paintings, drawings and collages of the neurodiverse artist Eden to make imagistic gold.