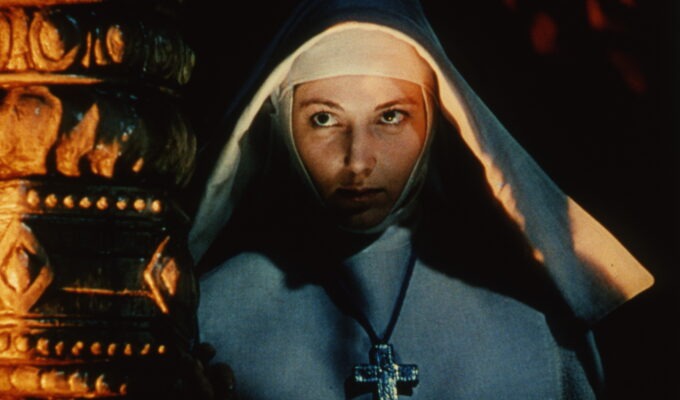 Black Narcissus at Leonardslee Illuminated
Exotic, wild and full of colour, Powell and Pressburger's psychological drama is now widely regarded as a masterpiece. Based on the novel by Rumer Godden first published in 1939, a small group of nuns is sent to establish a new convent in an abandoned palace in a remote and vertiginous part of the Himalayas. Aiming for a 'fairytale' India, Powell decided to make it a studio production 'to create and control the atmosphere from start to finish' so all the interiors were shot at Pinewood Studios with some filming at the verdant Leonardslee Gardens in West Sussex. Their role in this landmark of British cinema will be celebrated as part of this year's Leonardslee Illuminated, which runs from 24 November to 21 December in the Gardens.
Part of the BFI's Cinema Unbound: The Creative Worlds of Powell and Pressburger season,

BFI CINEMA UNBOUND: THE CREATIVE WORLDS OF POWELL AND PRESSBURGER is a major UK-wide celebration of legendary writer-producer-director team Michael Powell and Emeric Pressburger and their enduring creative partnership.