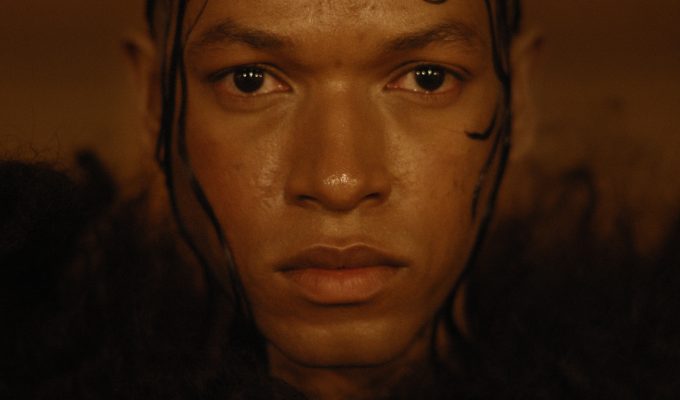 Amartey Golding: BRING ME TO HEAL
Amartey Golding's UK tour Bring Me to Heal will launch at the Attenborough Centre for the Creative Arts from 17-27 November 2022. The new large-scale co-commission led by Forma Arts & Media combines filmmaking, photography and a handcrafted garment to highlight generational trauma in Britain and offer collective rituals of healing. The installation marks the beginning of a UK tour that will see further presentations with partners Tramway and 198 Contemporary Arts & Learning.
Golding often turns to his Anglo-Scottish and Ghanian ancestry by way of a Rastafarian upbringing as a point of departure to explore the drivers of human behaviour. Through film, photography and an increasingly labour-intensive process of sculpture, he creates dreamlike spaces, steeped in historical reference in which to locate characters experiencing moments of immutable change – points of no return that often leave the future hanging in the balance.
As the title suggests, the work searches for the point at which the tide of trauma can be steered towards a process of healing and away from further embedding itself in our collective psyche. For this, Golding looks to the vital restorative work undertaken by Rastafarian and many other communities dealing with generational trauma and in a radical shift, applies these same techniques of context, accountability and compassion to the White British experience. Bring Me To Heal is a plea, an invocation for us to acknowledge the importance of understanding our emotional past and to establish a more equitable future. It is also a warning of the consequences we will continue to face if we don't.
Image Credit: Amartey Golding, Bring Me to Heal (2021), Video Still. Image courtesy of the artist and Forma Arts & Media.
Credits:
Amartey Golding's Bring Me to Heal series is a Forma Arts & Media commission in collaboration with 198 Contemporary Arts and Learning, Attenborough Centre for the Creative Arts, Victoria & Albert Museum and Tramway. It is further supported by Arts Council England, The Golsoncott Foundation, Henry Moore Foundation and Lighthouse as part of Re-Imagine Europe.