The Booth Museum
194 Dyke Road
BN1 5AA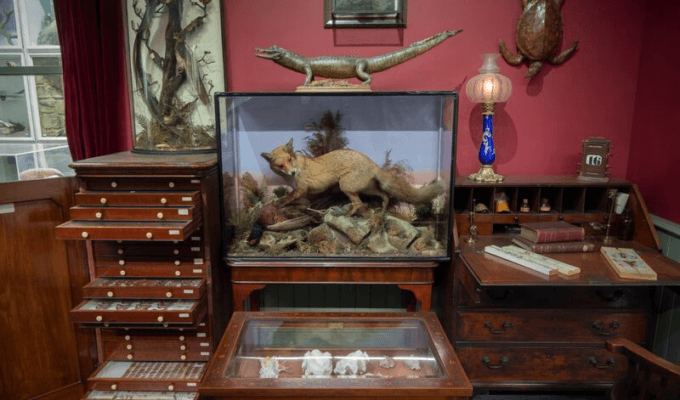 Booth Museum of Natural History is part of Royal Pavilion & Museums, Brighton and Hove. Its focus is on Victorian taxidermy especially of British birds, insects, as well as fossils, bones and skeletons.
What's
on
Throughout CINECITY, Jan Švankmajer's short animation Historia Naturae, Suita (1967) will play among the insects, birds, butterflies, fossils and bones at the Booth Museum of Natural History; an animated portrait in 8 parts, each one is dedicated to a different species from the animal kingdom, accompanied by a different style of music.
Švankmajer's new feature, Insect, also plays Duke's at Komedia on 22 November.
Venue
information
OPENING TIMES
Mon-Wed, Fri & Sat – 10am-5pm (closed 12-1.15pm),
Sunday – 2-5pm
CLOSED Thursdays
Admission is free