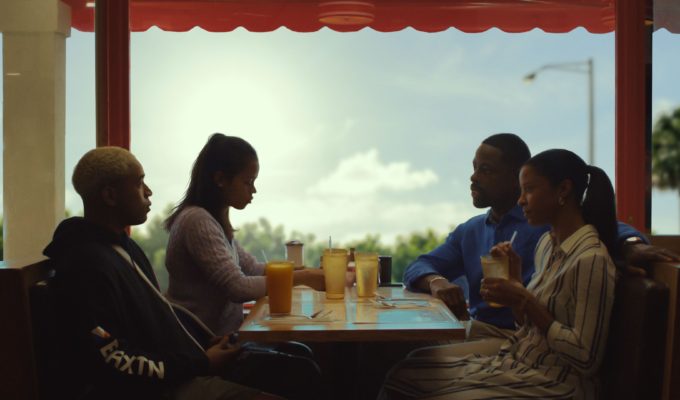 Waves
A talented ensemble take on contemporary family life in this bold, masterful drama. 
Tyler (Kelvin Harrison Jr) is a high-school wrestling star with a loving girlfriend Alexis (Alexa Demie), a stern but supportive father (Sterling K Brown) and a bright future ahead of him. He's on track to graduate with a university scholarship, but the combination of family pressures, a shoulder injury, and some bad news from Alexis drives Tyler to start popping prescription painkillers. His golden existence starts to fracture around him, a trajectory that is almost unbearably tense to watch. Yet just as the audience starts to feel we have a handle on where the film might be going, Waves displaces us entirely. 
Director Trey Edward Shults is a confident, ambitious filmmaker, playing with aspect ratio and a shifting colour palette to ensure Waves gets under the viewer's skin. He's aided in this by the brilliantly anxious score from Trent Reznor and Atticus Ross, as well as by a roster of magnificent performances. 
A visually inventive, emotionally taut and compelling experience.