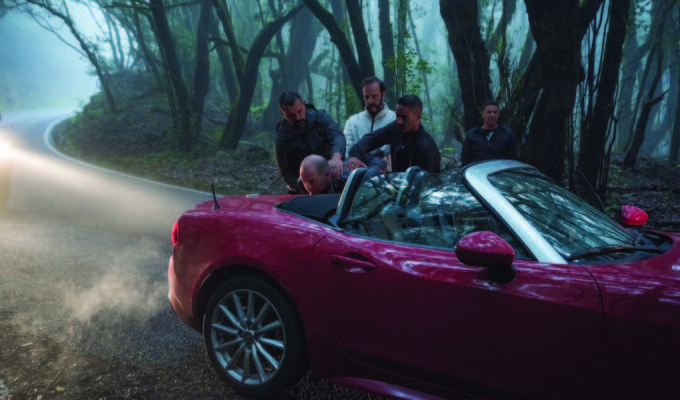 The Whistlers
"You know how to whistle, don't you, Steve? You just put your lips together and blow." There's more than an echo of Lauren Bacall's famous pick-up line from To Have and Have Not in this enjoyably tangled, hard-boiled thriller. Corruption, crime, and whistling: they're all integral to this darkly comic slice of Romanian cinema from the director of 12:08 East of Bucharest and Police, Adjective.
Cristi (Vlad Ivanov) is a corrupt Bucharest policeman who has become helplessly enmeshed in the international money-laundering scheme he is supposed to be investigating. Under surveillance by his superiors and romantically entangled with the girlfriend of a crime boss, Cristi follows the scent of money to La Gomera in the Canary Islands. Here, our dishonest hero has to learn el siblo, the island's ancient whistling language. Only by convincingly communicating in whistles can Cristi decode the mobsters' schemes and seduce the alluring Gilda, her name another throwback to Hollywood's heyday.
From the convoluted machinations of the criminal schemes to the film's subversion of traditional genre tropes The Whistlers is a deadpan, double-crossing delight.