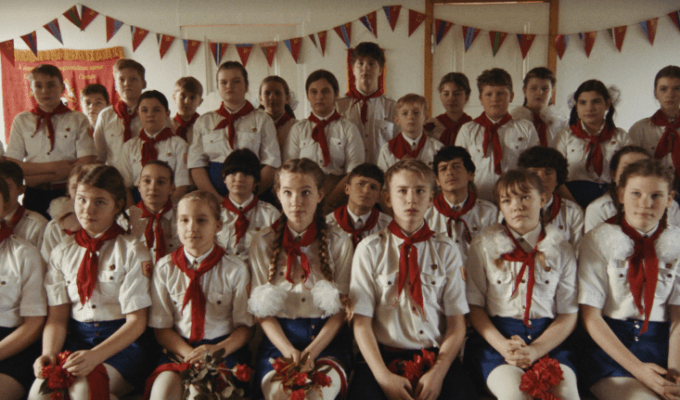 The Orphanage
Cinema is everything for 15-year-old street kid Qodrat (Qodratollah Qadiri) growing up in late 1980s Kabul. Not only is he a devoted fan who never misses a new release, he also depends on the sale of black-market Bollywood tickets in order to live. Eventually caught by the police, Qodrat is placed in an orphanage where he has to learn new methods of survival. Outside, the Afghan-Soviet war has begun to tear the country apart and inside, institutional bullying and oppression threaten to overwhelm. Luckily, Qodrat has an escape strategy: the elaborate, joyous Bollywood-esque musical numbers he stages in his imagination.
Director Shahrbanoo Sadat (Wolf and Sheep, CINECITY 2016) drew from the memoirs of friend Anwar Hashimin, who grew up during the last days of Soviet control of Afghanistan. Illuminating a key historical moment, The Orphanage is both a coming-of-age tale as well as an impassioned argument for the joy that movie musicals can bring to even the most hopeless of situations.
This event is part of a wider Brighton-based season of musicals taking place November–January and co-ordinated by Screen Shot, visit screen-shot.co.uk/musicals to see the full line-up.

Screening as part of BFI Musicals! The Greatest Show on Screen, a UK-wide film season supported by National Lottery, BFI Film Audience Network and ICO. bfimusicals.co.uk