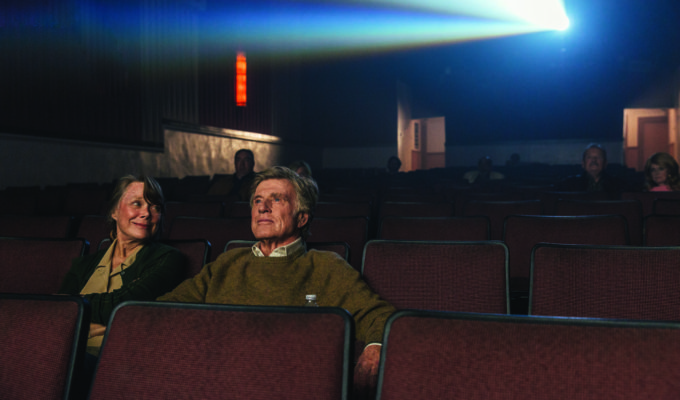 THE OLD MAN AND THE GUN
David Lowery (A Ghost Story) adapts David Grann's titular New Yorker article into a 'mostly true' portrait of ageing gentleman bank-robber Forrest Tucker (Robert Redford).  Sissy Spacek, Danny Glover, Tom Waits, Elisabeth Moss and Casey Affleck make up an all-star cast.
A self-styled 'Houdini', Tucker's infamous prison breaks included absconding from Alcatraz in a homemade kayak and The Old Man and the Gun focuses on Tucker's later crime-spree as the head of the geriatric Over-the-Hill Gang. Screen legend Redford brings his irrepressible charisma to the role in what – if the actor's announced retirement proves to be true – is his big screen swan song.
Imbued with the spirit of classic independent American cinema, Lowery's distinctive movie also features magnetic performances from Sissy Spacek as Jewel, the apple of Tucker's still-sparkling eye, and Casey Affleck as John Hunt, the detective who becomes increasingly frustrated at Tucker's ability to evade capture. At times poignant, bittersweet and fizzing with chemistry between the two leads, The Old Man and the Gun is also a hugely entertaining crime caper.