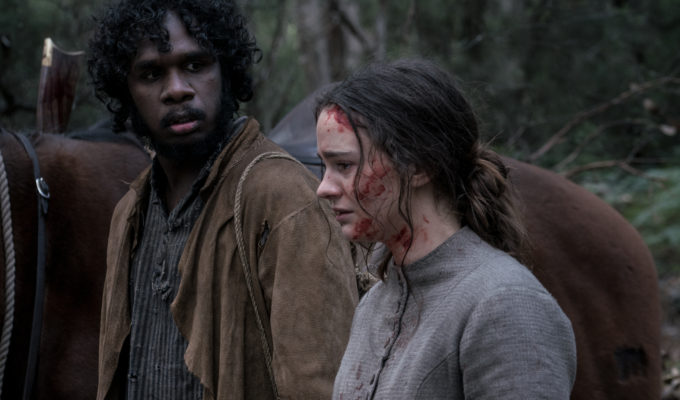 The Nightingale
Winner of the Special Jury Prize at Venice, Jennifer Kent's long-awaited follow-up to The Babadook is a lacerating revenge period thriller.
The film is set in Tasmania in 1825 during the Black War, a period of bloody fighting between British colonialists and Aboriginal Australians. Claire (Aisling Fanciosi) is an Irish convict imprisoned by a cruel master, Lieutenant Hawkins (Sam Claflin) who refuses to release her from her overdue bondage. Driven to seek revenge after being repeatedly raped, Claire hires an Aboriginal tracker, Billy (Baykali Ganambarr) – also marked by trauma from his own violence-filled past – to guide her in her quest.
The film's depiction of sexual and racial violence has led to some viewers walk out of the cinema, but Kent has argued that they are necessary to accurately portray the reality of colonial violence. She worked closely with Tasmanian Indigenous elders in scripting the film and the scenes are filmed with a brutal sensitivity that underscores the degradation and trauma of the acts. For viewers who can take it, The Nightingale is a powerful, vital investigation of power dynamics, colonialism, and rage.