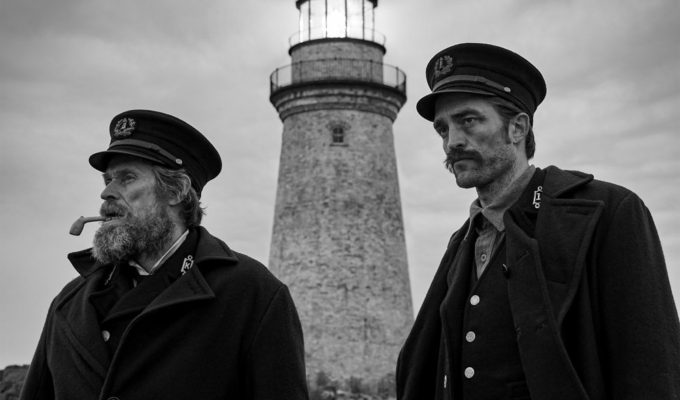 The Lighthouse
Following his acclaimed debut The Witch, Robert Eggers returns with this highly anticipated psychological thriller that charts the slow descent into madness of two lighthouse keepers on a remote New England island at the turn of the 19th century.
Ephraim Winslow (Robert Pattinson) reluctantly arrives at the lighthouse for a four-week stint where he is greeted by veteran seafarer Tom Wake (Willem Dafoe). The young apprentice has to undertake the back-breaking physical toil while Tom alone keeps the beacon in operation. As the weary Ephraim's resentment grows so does the sense of fear and paranoia.
The starkly beautiful black-and-white images – shot by cinematographer Jarin Blaschke – and the superb sound design, create a hypnotic and hallucinatory fusion of beauty and brutality, that combine powerfully with the extraordinary performances from Dafoe and Pattinson's feuding duo.