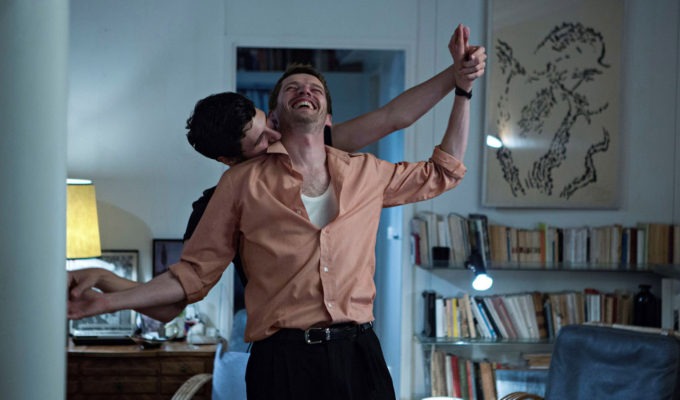 SORRY ANGEL
A love-affair between two men at very different stages in their life makes for a rich, novelistic, and generous drama from French auteur Christophe Honoré. 
The year is 1993. Jacques (Stranger by the Lake's Pierre Deladonchamps) is a middle-aged playwright, HIV-positive and the father to a young son. He first meets Arthur (Vincent Lacoste) at a screening of Jane Campion's The Piano and the two men embark on a relationship. In contrast to his older lover, bisexual Arthur lives a blissfully unencumbered life. Newly out and dazzled by the possibilities of being young, attractive and queer, Arthur represents a invigorating foil to Jacques' weary cynicism. 
Directed with true visual energy and boasting a perfectly-curated 90s soundtrack, Sorry Angel is an extremely entertaining and emotionally-satisfying love story.