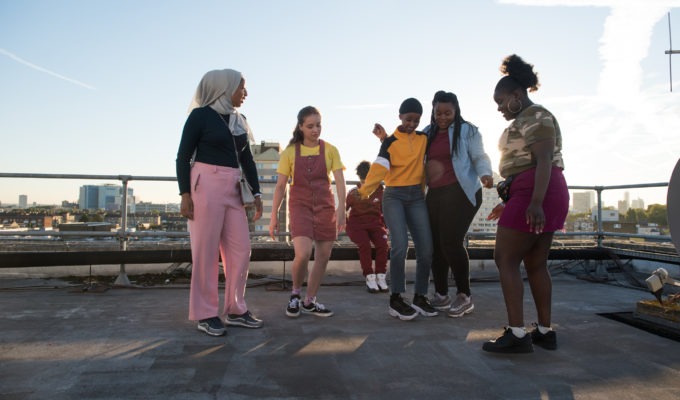 Rocks
A standout portrait of teenage female friendship from the director of Suffragette and Brick Lane.
Olushola (Bukky Bukray), nicknamed 'Rocks' after she bravely stood up to bullies on behalf of her best friend, is an ordinary teenage girl living in East London. The rhythms and concerns of her life are typical for someone of her age, hanging out with her all-female crew and helping to take care of her 7-year-old brother Emmanuel (D'angelou Osei Kissiedu). Typical, that is, until Rocks comes home from school one day to discover that her mother has abandoned them, leaving behind some money and a vague note of apology. Wary of letting the authorities find out, Rocks decides to take charge of the situation herself.
Director Sarah Gavron and writers Theresa Ikoko and Claire Wilson workshopped the film for a year with first-time actors, a process of collaborative improvisation that lends the film a beautifully realised naturalism. Rocks is a joyful, resilient shot of energy and a humane reminder of the strength and power of community. 
"A deft balance of drama, humour and hormonal adolescent huffs, Rocks is a real treat: full of warmth, honesty and authenticity" – Wendy Ide, Screen International