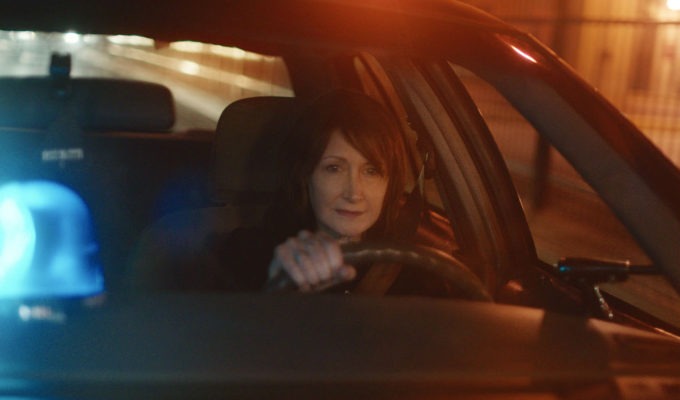 OUT OF BLUE + Q&A
A detective drama that ends up interrogating mysteries far more cosmic than the murder which kick-starts its plot, Carol Morley's (Dreams of a Life, The Falling) first US-set feature is an ethereal, heady neo-noir.
Patricia Clarkson gives a star-turn as hard-boiled homicide detective Mike Hoolihan, tasked with investigating the gruesome murder of Jennifer Rockwell (Mamie Gummer), a brilliant astrophysicist who specialises in the study of black holes. Practical and grounded, Mike finds herself curiously affected by the case, becoming ensnared within existential puzzles that risk destablising her sense of self.
As Mike begins to look into the case, she encounters an ensemble of potential suspects (the brilliant supporting cast includes James Caan, Toby Jones and Jacki Weaver). However, things aren't quite what they seem to be at the outset and there is a sense that culpability may reside in some much larger, metaphysical source. The mood is enhanced by the murky dreamlike setting of New Orleans and Clint Mansell's immersive, expressive score.
Adapted from Martin Amis' Night Train, there are shades of Lynch in the film's blend of police procedural with uncanny cosmological weirdness, and knowing nods to Hitchcock, yet the overall effect is utterly Morley's own – quirky, cerebral and fascinating.
Followed by a Q&A with director Carol Morley.