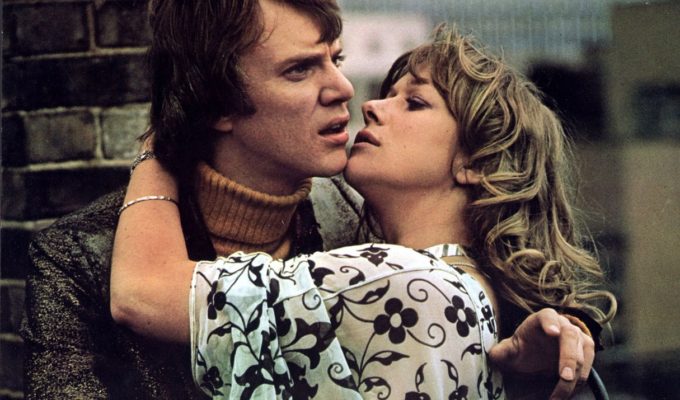 O Lucky Man! + INTRO
In Lindsay Anderson's darkly satirical follow-up to If…., Malcolm McDowell is 'Lucky Man' Mick Travis who embarks on a series of strange adventures as a salesman for Imperial Coffee.
Anderson's sprawling epic is an allegory of the pitfalls of capitalism with a wonderful supporting cast including Ralph Richardson, Rachel Roberts, Arthur Lowe, Helen Mirren, Mona Washbourne, Warren Clarke, Geoffrey Palmer, Bill Owen, Brian Glover and many more, giving rich character to Anderson's social critique. Shot through with surreal comedy, actors play multiple roles and Alan Price, former member of The Animals, performs a soundtrack that links scenes together and acts as a kind of Greek chorus commenting on the action. With a brilliant screenplay from David Sherwin, who passed away earlier this year, O Lucky Man! is part of a loose Anderson/ McDowell / Sherwin trilogy that began with If…. in 1968 and concluded with Britannia Hospital in 1982, all featuring McDowell as 'everyman' Mick Travis.
Graham Duff is a scriptwriter and producer who has created a wealth of distinctive shows for TV, radio and stage. He created and wrote all 53 episodes of the dark BBC TV comedy series Ideal. His other series include Radio 4 sci-fi comedy Nebulous and hit BBC2 Vic Reeves sit-com Hebburn. He also script-edited seven series of Radio 4's Sony Award winning Count Arthur Strong's Radio Show, as well as the Alan Partridge film Alpha Papa.

BFI Comedy Genius is a nationwide season supported by funds from the National Lottery, led by Film Hub Midlands on behalf of the BFI UK Film Audience Network.
Introduced by writer and actor Graham Duff