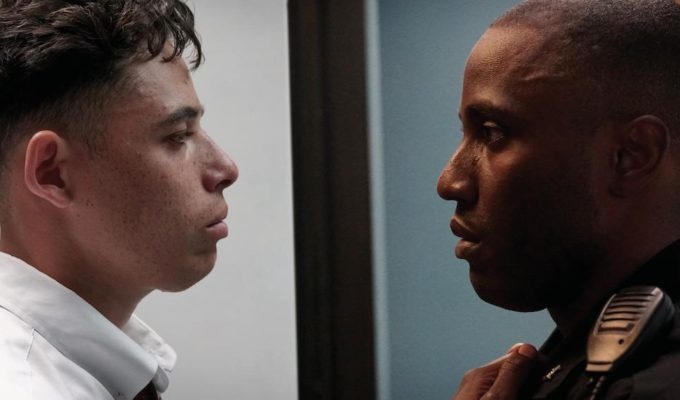 MONSTERS AND MEN
The horrific, but all-too-familiar, killing of an unarmed black man by a police officer is explored through the experiences of three unconnected New Yorkers. 
Here, the victim is Big D, a gentle giant who is fatally shot while resisting arrest. Rather than dwelling on the crime itself, director Reinaldo Marcus Green takes it as a starting point to explore the wider consequences and complexities that arise. 
We follow three Brooklyn locals as they deal with the aftermath of the killing. Manny (Anthony Ramos) is the bystander who managed to film the whole thing on his cellphone, grappling with how best to use the footage, while Zyrick (Kelvin Harrison Jr) is a passing high-school student who becomes politicized by the incident. John David Washington (familiar to viewers from BlacKkKlansman) has perhaps the juiciest role, playing a police officer who has to reconcile his desire for professional success with feelings of complicity and guilt. 
This fiercely-topical debut feature won the Special Jury Prize at the Sundance Film Festival and is a thoughtful, probing investigation into one of the most pressing issues facing America today.
"What's most notable, however, is the skill with which the writer-director shapes these real-life elements into a shattering ripple-effect narrative, somber and rigorously focused, that illustrates with quiet eloquence and moral complexity how the consequences touch all of us."  David Rooney HOLLYWOOD REPORTER