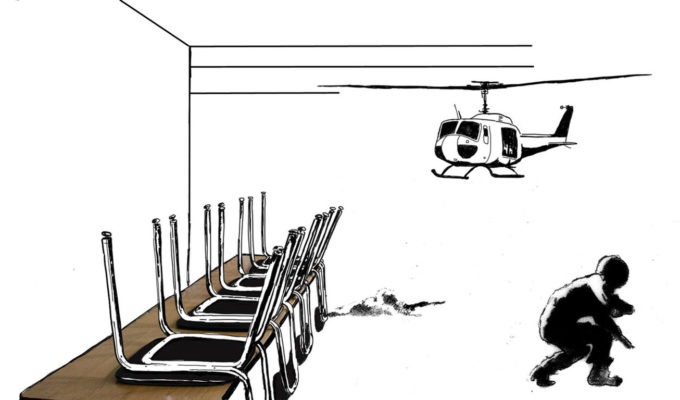 LAST DAY OF FREEDOM + Q&A
When Bill  Babbitt  realises  his  brother  Manny  has  committed  a  crime  he  agonises  over  his  decision should  he  call  the  police?  Last  Day  of  Freedom  is  a  richly  animated  personal  narrative  that  tells  the  story  of  Bill's  decision  to  stand  by  his  brother,  a  veteran  returning  from  war,  as  he  faces  criminal  charges,  racism,  and  ultimately  the  death  penalty.
Created  by  Emmy  award  winning  film-makers  Dee  Hibbert-Jones  &  Nomi  Talisman, this  film  is  a  portrait  of  a  man  at  the  nexus  of  the  most  pressing  social  issues  of  our  day  – veterans' care,  mental  health  access  and  criminal  justice. Hibbert-Jones  and  Talisman  have  been  working  together  since  2004,  collaborating  on  art,  film  and  interactive  projects  that  look  at  the  ways  power  structures  and  politics  impact  everyday  lives.
Following the screening Dee  Hibbert-Jones,  Professor  of  Art  &  Digital  Art  New Media,  University  of  California  will  be  in  conversation  with  Professor  Kate  O'Riordan,  Head  of  School,  Music,  Film  and  Media, University of Sussex.
Followed by Q&A with director Dee Hibbert-Jones.