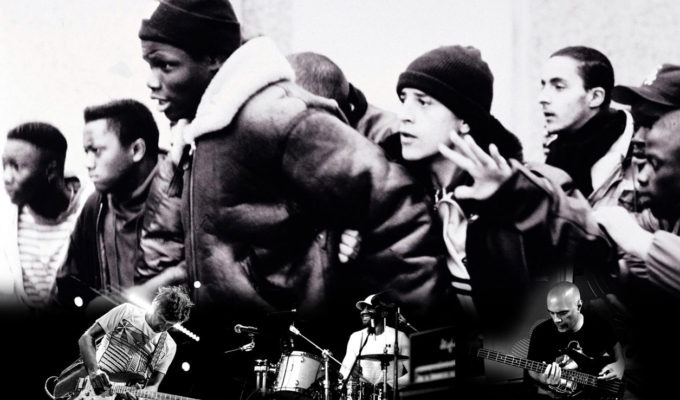 LA HAINE + LIVE SCORE BY ASIAN DUB FOUNDATION
24 hours in the lives of three young men in the French suburbs the day after a violent riot. Main characters Vinz, Said and Hubert, all coming from different ethnic backgrounds, have grown up in the same dangerous suburb where deep-rooted diversity coupled with a racist police force have raised tensions to breaking point. 
Asian Dub Foundation's live rescore was first performed at the Barbican Centre in 2001. The fact that this project has been in constant demand since its original creation over 10 years ago is a testament to the continuing relevance of Kassovitz's stunning vision and Asian Dub Foundation's tireless development of the live soundtrack medium. 
Following the film there will be a 30-minute set from the musicians performing La Haine along with Nathan 'FluteBox' Lee, who plays in the full touring ADF band.
Tickets: £18 / £16 Concessions