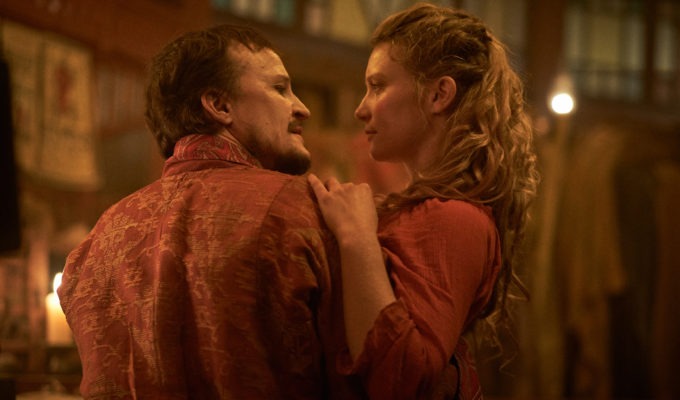 Judy and Punch
A visceral, dark fairytale – a brilliant debut feature – that turns our familiar seaside entertainment on its head. 
Puppeteers Judy (Mia Wasikowska) and Punch (Damon Herriman) live in the landlocked town of Seaside, a violent and lawless place overrun by witch hunts and hangings. The couple attempt to rise above their surroundings through their marionette show, but Judy's undeniable skill is overshadowed by her husband's proclivity for drinking and womanising. 
Judy's frustration with her layabout spouse reaches new levels of outrage when she tasks him with watching over their newborn baby for a morning, a decision that has disastrous consequences for everyone involved. From here, the film develops into a magical, darkly comic fable with a feminist twist.
Herriman, familiar to viewers from his cameo turn as Charles Manson in Quentin Tarantino's Once Upon a Time in Hollywood, is a wonderfully louche foil to Wasikowska; her Judy is a formidably strong and staunch creation, commanding the screen with her righteous desire for vengeance.