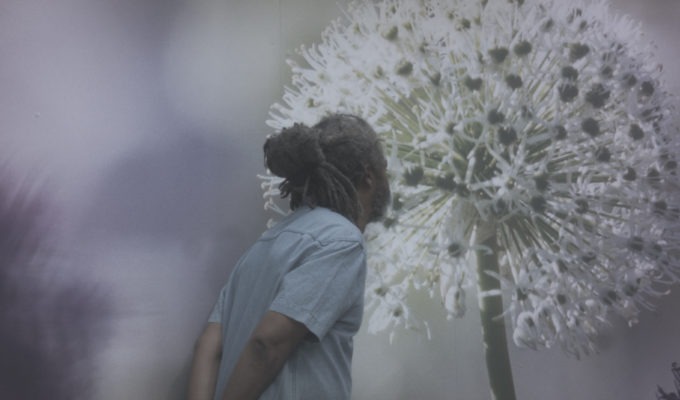 Here For Life
A unique collaboration between filmmaker Andrea Luka Zimmerman and theatre director Adrian Jackson, Here for Life traces the interwoven lives of ten Londoners (plus one dog) living at the margins of society. Produced by Artangel, the film was awarded a Special Mention at the recent Locarno Film Festival and is on the Discovery Award longlist for the British Independent Film Awards 2019.
Location is as crucial to the narrative as it was in Zimmerman's previous feature, Estate, A Reverie (CINECITY 2015) which documented the demolition of the Haggerston estate in Hackney and the effect on its former inhabitants. Here, the setting is Nomadic Community Gardens, a reclaimed collaborative garden in east London. The importance of preserving community spaces in an increasingly fractured world is key to the filmmakers' vision: Zimmerman and Jackson worked with a troupe of actors who portray versions of themselves, blurring the line between fact and fiction, the individual and the collective. 
A rallying cry for resistance, survival and collective action.
"A film of great compassion and political and aesthetic ambition, in which the idea of a collective is prioritised for a change, but without sacrificing or downplaying the individual voices and idiosyncrasies that it comprises" – Kieron Corless, Sight & Sound

"Fluidly integrates theatrical performance and process into a beatuful piece of filmmaking"– Hettie Judah, Art Monthly
Film still from Here for Life (2019) by Andrea Luka Zimmerman and Adrian Jackson