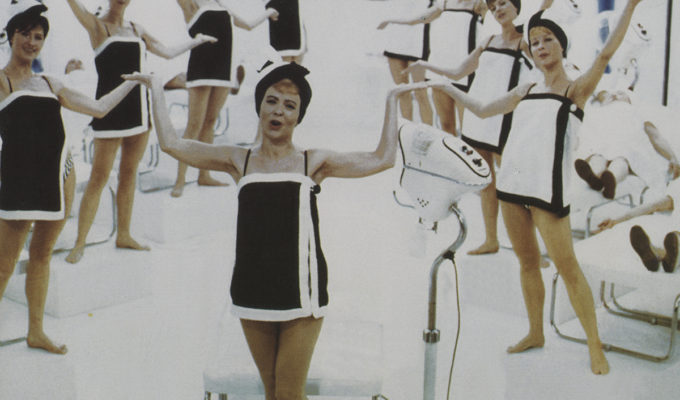 East Side Story (35mm)
The Iron Curtain musical is an overlooked phenomenon but this fascinating and highly entertaining documentary explores the little-known genre and features extracts from myriad musicals such as Tractor Drivers (USSR), Vacation on the Black Sea (Romania) and The Wayward Wife (Czech/GDR). We are also introduced to the 'Doris Day of the East' and Stalin's favourite musical, the classic Volga, Volga, which he reportedly watched over a hundred times.
The Soviet Union and Eastern bloc countries produced dozens of musicals between the late '30s and the mid-'60s. Hollywood-style entertainment for the masses, they were made to distract audiences from the oppressive political realities of their daily lives and were given a little more freedom to circumvent the regulations that governed the content of most Eastern European cinema. Few, if any were released in the West.
This screening is dedicated to the writer and producer of East Side Story, the award-winning, New York-born, Berlin-based filmmaker and journalist Andrew Horn who recently passed away.
This event is part of a wider Brighton-based season of musicals taking place November–January and co-ordinated by Screen Shot, visit screen-shot.co.uk/musicals to see the full line-up.

Screening as part of BFI Musicals! The Greatest Show on Screen, a UK-wide film season supported by National Lottery, BFI Film Audience Network and ICO. bfimusicals.co.uk