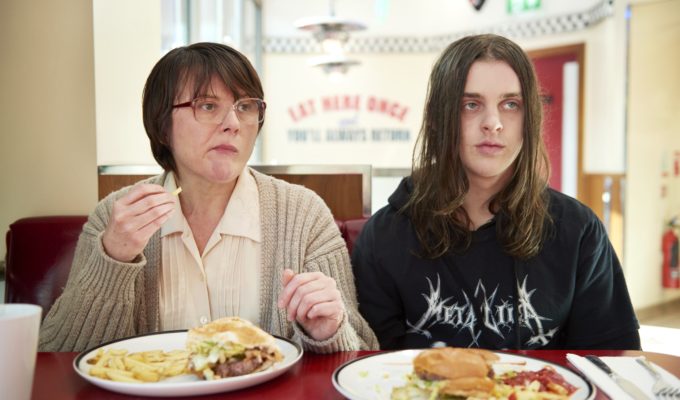 Days of the Bagnold Summer
Gloomy 15-year-old Daniel (Earl Cave) has a couple of things to sustain him; his beloved Metallica and the prospect of spending the summer in Florida with his father and stepmother. The trip would be a welcome reprieve from living with his mum Sue (Monica Dolan), a dowdy librarian who doesn't fully understand her metalhead son. Yet when Daniel's dad cancels the holiday at the very last minute, the prospect of a dull suburban summer yawns out ahead of him.
Inbetweener Simon Bird strikes a bittersweetly comic note for his directorial debut, adapted from the graphic novel by Joff Winterhart. The film, written by Bird's wife Lisa Owens, treats its characters with a warmth and generosity, spending as much time with the unassuming Sue as it does with her outcast son. A crisp, minimal visual style nods to the film's graphic novel origin, while the music, all original songs provided by beloved indie band Belle & Sebastian, adds a cheery pathos.