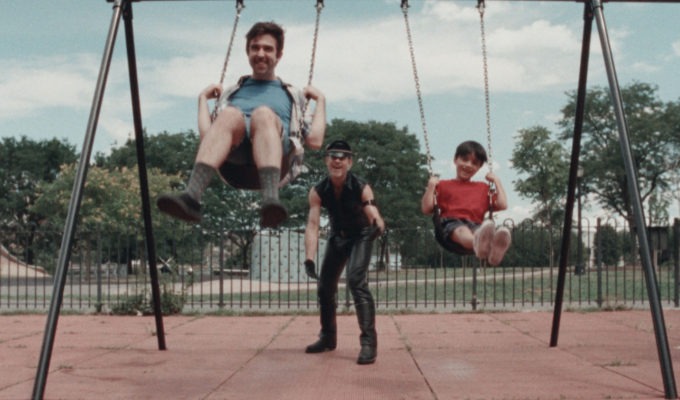 Cubby
A gutsy, psychedelic and unforgettable debut from a promising new queer voice. 
Co-director Mark Blane also stars as Mark, a young gay misfit who moves from Indiana to New York City to work on his sexually explicit artwork. He lies to his mother, telling her he has been hired at a prestigious art gallery, whereas in reality, he's babysitting 6-year-old Milo and trying to figure out how to earn enough to make rent. Despite the joy Mark finds in his close friendship with Milo, the daily challenges of trying to survive in the big city are compounded when he starts to run out of his anti-anxiety medication. Salvation comes in the form of Leatherman (real-life BDSM legend Christian Patrick), a very adult superhero conjured up after eating a hallucinogenic cupcake. 
Shot on gorgeously grainy 16-mm, Cubby is a quirky, personal tale about the importance of caring for others, while letting yourself be cared for.